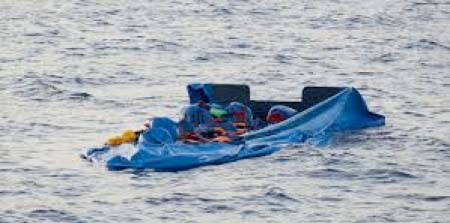 State House, Banjul - It is with great sadness that we learn of the tragic boat accident off the coast of Mauritania that claimed the lives of many Gambians.

His Excellency, President Adama Barrow had earlier been briefed that the boat originated from Barra, North Bank Region, and fifty-two (52) Gambians lost their lives whilst eighty (80) others survived.
The Gambia government is working with the United Nations International Organisation for Migration and will dispatch a delegation to Mauritania at the earliest possible time to investigate and gather more information on the accident.
President Barrow expresses heartfelt condolences to the families of the victims and prays for the departed souls to rest in peace.
According to reports, out of 52 Gambian dead, 11 were females and 2 women are part of the 80 survivors. Six Senegalese were also reported dead, while four others survived.
Meanwhile, reports also suggested that insufficient fuel for the boat was main cause of the accident.
Read Other Articles In Article (Archive)