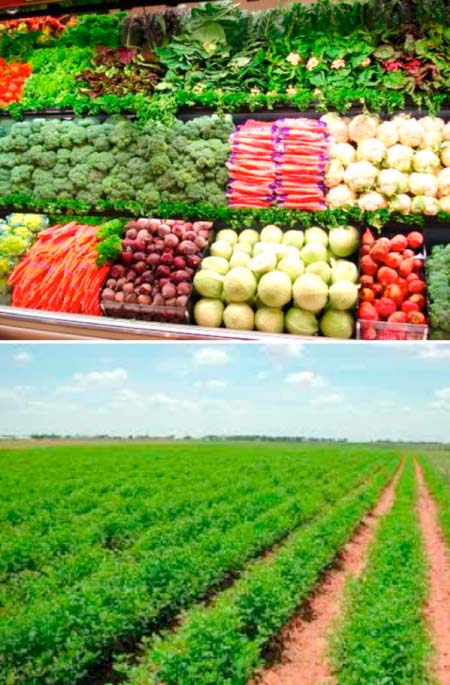 (Issue Monday June 28, 2016)
A three-day West Africa Food Security Network (WAFSN) Regional planning meeting recently ended at the Lemon Creek Hotel in Bijilo.

Held on theme: "promoting regional partnership to strengthen food sovereignty and sustainability," the three-day forum was hosted by the National Alliance for Food Security (NAFS), and the International Food Security Network (IFSN). It brought participants from the IFSN international secretariat, Senegal, Ghana, Burkina Faso and The Gambia.
The objective of the regional meeting was to share lessons learnt from the activities implemented in 2015, and to develop and finalise plans for IFSN West Africa country programme.
Speaking at the meeting, the regional agricultural director for the West Coast Region, Kady Bojang Saidy, said the need to strength and improve women's rights to land in Africa has ignited a lot of complex debates over the years, with women activists calling for women's increased access to land and other productive resources.
Women produce more than 80 per cent of food in Africa, yet own only 1 per cent of the land, she said, adding that improving women's access to and control over land is seen by many as crucial to enhancing food security and reducing poverty.
Having control over land would also strengthen women's position at the household level and promote their economic and social rights, she said, adding that despite supportive laws in various countries women often face discrimination, especially when divorced or widowed.
She said The Gambia was no exception to most of what obtains in other African countries, particularly those in the sub Saharan region.
"This paper looks at the challenges and identification of new models of partnership in facilitating women's access to land in The Gambia."
She also spoke on legal policy issues relating to women's land rights in The Gambia.
According to him, several countries in Africa have either instituted their policies or are in the process of doing so.
She noted that it is quite evidence that international cooperation and development has increased over the past several years in trying to promote women's rights to land and property.
National Alliance for Food Security (NAFS) is no exception in carrying out projects with regard to women's empowerment, capacity building, women's land rights, to name a few; all aimed at reducing poverty and ensuring food security, she continued.
The Jahaly- Pacharr smallholder rice project of the 1980s had proven the need for the involvement of women in such projects, and ensuring their full rights in terms of land ownership.
Momodou Wuri Jallow, programme specialist for food rights and the IFSN focal point, explained that the WAFSN is an integral part of the IFSN, which is a global project seeking to leverage civil society groups' influence on advocating for pro-poor food security policies at local, national and international levels.
According to him, it is a policy advocacy and networking project co-founded by the European Commission and ActionAid.
Since its inception in 2009, IFSN successfully combines the voices of more than 1400 small and national level organizations, working on food security in about 30 countries and spread in the five continents with more than a million people.
Mr Jallow also said in The Gambia, ActionAid is the focal point and works with the National Alliance for Food Security as the implementing agency.
He added that NAFS is constituted by 11 food security-based organizations that work in all regions of The Gambia.
AAITG and NAFS have over the years engaged in advocacy through community capacity-building and information sharing on key issues related to food security.
Mr Jallow said the meeting was expected to help in reviewing the programme and activities, as well as facilitate in outlining the next steps towards the end of the project in the four country programmes in West Africa namely, Senegal, Ghana, Burkina Faso and The Gambia.
Zakaria Sambakhe, of ActionAid Senegal, said the purpose of the meeting was to discuss about the future of West Africa as a region with real engagement of farmers' organizations representative CNCR, Roppa, CSO, National Alliance for Food Security, youth associations, Activista and women farmers associations.
According to him, with this strong engagement food security and sovereignty, as well as food rights could be achieved in West Africa.
He added that West Africa remains one of the poorest regions in the world, representing approximately 35 per cent of the regions GDP and 60 per cent of the active labour force, the agriculture sector is committed to achieving food security and broad-based economic growth in West Africa.
He also stated that access to food by sub-Saharan households has been undermined by the inability of countries to generate the resources required to import food, a high and increasing level of poverty.
He also mentioned that despite these challenges, the West Africa region is well positioned to advance economic growth and resilience with stability.
He added that this meeting came on time since various stakeholders from the Gambia, Ghana, Senegal; Bangladesh would agree on how best to promote food security and the right to food for all.
Read Other Articles In Article (Archive)