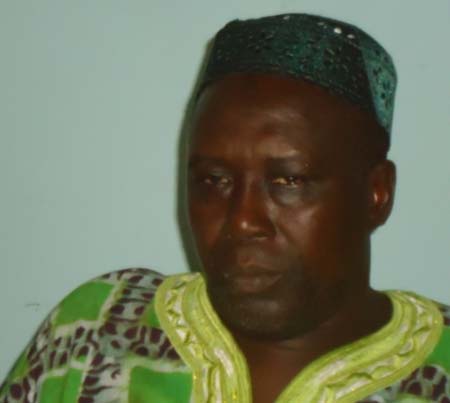 The Governor of Lower River Region has applauded the Central Project Coordinating Unit CPCU for bringing all agricultural projects, under a single umbrella and review the 2014 annual work plan and budget, towards their annual work plans and budget for 2015.
According to the designer of the two-day convergence, the first of its kind in the history of the Ministry of Agriculture, entailed presentations by project managements on implementation progress focusing on project activities, indicators, implementation challenges and key learning points.
Governor Salif Puye expressed this appreciation during the opening of two-day forum held at Jenoi Agricultural Centre in the Lower River Region LRR.
He commended the Ministry of Agriculture and CPCU project coordinator for choosing his region as the centre for the forum of the annual-sector project progress review and planning workshop.
"I hope most of the projects will do justice and be used to implementing some of these things in our regions," his said.
He described the annual-agriculture sector project progress review and planning workshop forum as the first of its kind and another milestone for the Ministry of Agriculture and the Government of The Gambia for bringing all the project managements, implementers and other departments and agencies to map out the way forward to develop the country's agricultural sector.
He then thanked the CPCU Project for organising such a forum and the GCAV for funding it.
Governor Puye noted that in LRR this year, the rain did not come early, which caused the upland rice not to do well and they would surely depend on the swamp rice.
For the millet, he said, some have done well while others are lacking behind, as well as the findi.
He added that working together would surely help to have good footing, as long as the development of agriculture in The Gambia is constant.
The LRR Governor further noted that the forum would help in putting them through the right way, that they could develop the agriculture sector production and productivity in the country.
According to him, their only hope in the country is agriculture, therefore, he challenges the participants and all and sundry to do justice during the two-day forum to work very hard to ensure they bring positive change into agriculture. 
Read Other Articles In Article (Archive)