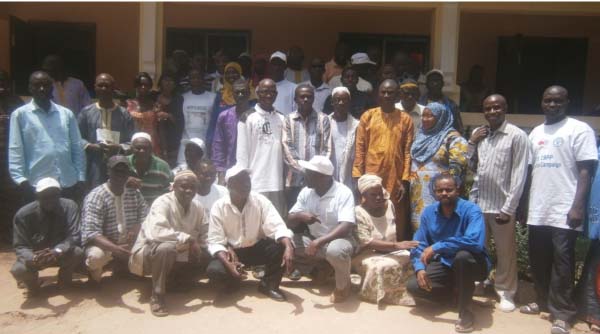 The Agricultural Workers Association Co-operative Credit Union (AWCCU) is getting bigger and better as its membership has improved substantially and savings increased by almost 100 per cent in 2014.
The credit union's membership has increased from 399 in 2012 to 453 in 2014, thanks to the untiring and sustained efforts of the management committee.
Similarly, total savings has also increased from D2,429,632 in 2012 to D4,561,887 in 2014.
These were disclosed at the weekend, during the 3rd annual general meeting of the MRCCCU held on the theme "Credit union savings: our pathway to sustainable agricultural development" at Wellingara Horticultural Model Centre.
The secretary general of AWACCU, Foday Jadama, said 2014 should be recognised as a significant year for AWACCU as it registered many successes in the year: membership increased, savings enhanced, and operational efficiency improved.
"This was achieved due to the unshakeable determination of the management committee to improve the social and economic welfare of agricultural workers in The Gambia through strategic persuasion to inculcate savings attitude," he said.
Mr Jadama said the annual general meeting offers members of the credit union opportunity to scrutinise the activities of those entrusted with the mantle of leadership of the union to hold them accountable.
The treasurer of AWACCU, Fakebba Sora, said the credit union is committed to eliminating poverty by making it possible for members to access financial services hassle-free.
He said the 2014 account of the union reflected significant growth but it could have been much better if "frequent withdrawal" was reduced.
Read Other Articles In Article (Archive)