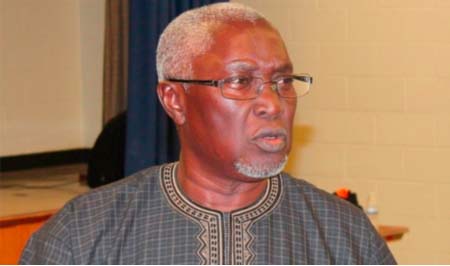 The Minister of Agriculture, Hon. Omar Jallow, has said that the Ministry of Agriculture was now considering giving more attention to the livestock sector, knowing the significant the sector's contribution to national GDP.

The Agriculture Minister was speaking at the inauguration of the National Advisory Committee (NAC) on the management of Animal Genetic Resources, held at the Paradise Suites Hotel.
"As in many West African countries, the demand for animal products is in the rise in The Gambia. Such potentials and the eventual possibility of eroding our animal genetic diversity demand that a mechanism for the sustainable utilisation and development of our livestock be put in place," he noted.
The Minister added that the setting up of a National Advisory Committee (NAC) was a step in the right direction, considering the importance attached to the tasked ahead.
According to Minister Jallow, due consideration has been made to include many stakeholders as possible, adding that it was envisaged that an effective institutional framework would be put in place to set the ball rolling for the elaboration of its subsequent implementation.
He expressed gratitude to AU-IBAR for their support and the tremendous support from continental institutions given to the livestock sub sector in helping to improve veterinary services as well as to the implementation of other projects geared towards improving production and productivity of the endemic livestock breeds.
The Director of Department of Livestock Services, Dr Duto Sainey Fofana, speaking on the occasion, said a comprehensive livestock policy would provide the necessary legal and institutional framework for planning, implementation, monitoring and coordination of livestock development programmes in the country.
It would also bring about changes in the means and methods of addressing challenges in the livestock sub sector as well as help in achieving national and the Sustainable Development Goals.
Dr Bosso Ngueta from AU-IBAR said the National Strategy and Action Plan (NSAP) were in alignment to the Global Plan of Action for the rational use, improvement and management of animal genetic resources.
The Genetic Project implemented by AU-IBAR are now geared towards the elaboration of a National Strategy and Action Plan for the management of animal genetic resources in The Gambia.
Read Other Articles In Article (Archive)