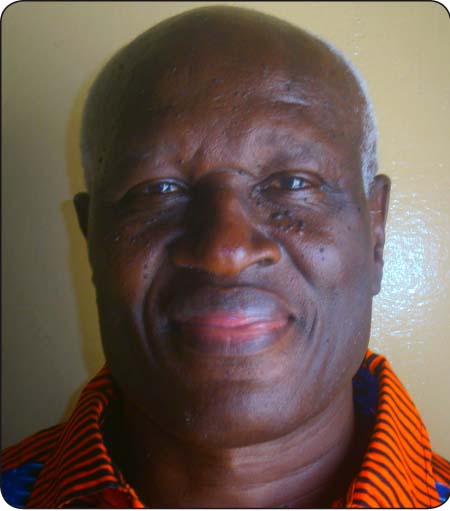 The Bible was written with the intention to empower believers, to know who we are in God. "All Scripture is God-breathed and is useful for teaching, rebuking, correcting and training in righteousness, so that the man of God may be thoroughly equipped for every good work." (2 Timothy 3:16) The Bible is not a dead letter recounting only biblical history but is pregnant with God's promises for His people---which is all those who believe in the acceptable sacrifice of His son. God's promises never fail; when we stand on them they will deliver. "God is not a man that He should lie, nor a son of man, that He should change His mind. Does He not speak and does He not act? Does He promise and not fulfil?" (Numbers 23:19)

What has God said in His word concerning His creation? One thing that constantly rings in my ears is "Never will I leave you; never will I forsake you." (Hebrews 13:5) However bad the situation might be, God says in His word that nothing can separate YOU from His love. Believe it and remind Him of His word. Paul confirms it."For I am convinced that neither death nor life, neither angels nor demons, neither the present nor the future, nor any powers, neither height nor depth, nor anything else in all creation, will be able to separate us from the love of God that is in Christ Jesus our Lord." (Romans 8:38-39) "Surely goodness and mercy shall follow me all the days of my life and I will dwell in the house of the Lord forever." (Psalm 23:6) By repeatedly saying these things and believing what we say, our spirit man receives it and we begin to see the picture of His grace, mercy and love fulfilled in our lives.
There is a word of God for every situation that we are going through or will go through. Look to Jesus for help. "He alone is my Rock and my Salvation; He is my fortress, I will never be shaken." (Psalm 62:2) "The name of the Lord is a strong tower, the righteous run into it and are safe." (Proverbs 18:10)
All God's blessings are for believers not for Himself. "For I know the plans I have for YOU," declares the Lord, "plans to prosper You and not to harm You, plans to give You hope and a future." (Jeremiah 29:11) He tells father Abraham; "I will make you into a nation and I will bless you; I will make your name great." (Genesis 12:2) Did He not? Yes, He did; for we all spring from Abraham---father of all the nations.
In trouble, you can call on the name of the Lord and say; "Even though I walk through the valley of the shadow of death, I will fear no evil for you are with me; your rod and your staff they comfort me." (Psalm 23:4) Because you are coming out! "The Lord is my Shepherd, I shall not want; He makes me lie down in green pastures, He restores my soul." Troubles are not intended to last; you will walk through them in triumph. They are meant to test the quality of your strength and your faith in God to overcome your circumstances. Sometimes God chastises His own just as a father would chastise his children. The intention is not to hurt but to refine you as gold in intense heat. Gold is precious but to be pure it has to be rid of the dross and impurities and this process is through fire. "In all these things we are more than conquerors through Him who loved us." (Romans 8:37)
God loves us with an everlasting love. He did not wait for us to be perfect to love us, "While we were still sinners, Christ died for us (you and me)." (Romans 5:8) Let us bask in that all-sufficient love. God confirms to Paul, "My grace is sufficient for you, for my power is made perfect in weakness." (2 Corinthians 12:9) No wonder He is the Good Shepherd that takes care of the sheep---the weak, lost, impoverished—those from whom He does not expect to pay Him back.
God dwells in the praises of His people Israel. We are the true Israel, therefore let us magnify, glorify and lift the name of the Lord up high and He will bless us. "For in His presence there is fullness of joy." Spend quality time adoring His holy name and giving Him praise. Only He deserves our praise, worship and adoration. The more we lift up holy hands to Him, the more we bask in His presence, the more we shall feel His touch and warmth like the disciple who put his head on Jesus' bosom. By so doing, we are building a sound and concrete relationship. Remember He knows each and everyone of us by name.
Let us make it a habit of proclaiming and appropriating who God says we are and what He has blessed us with, until it blends with our very being. Just as we identify with our names, we receive in our hearts the promises of God and claim them for ourselves. "For it is by grace that [we] have been saved, through faith---and this not from yourselves, it is the gift of God---not by works, so that no one will boast." (Ephesians 2:8) Proclaim it!
Read Other Articles In Article (Archive)