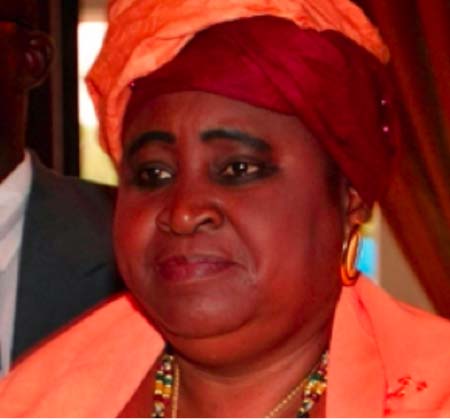 The Vice President, Isatou Njie-Saidy, has said Africa must add value to its raw materials to generate wealth and create jobs for its people.
She said industrialization, value-addition, infrastructural development, technology transfer and skills development are matters of urgent necessity if Africa must continue rising.
VP Njie-Saidy made these remarks while presiding at the official opening of a two-day TICAD VI ministerial meeting in Banjul.
According to her, most of the countries are today facing shrinking economic growth and its attendant negative consequences, such as unemployment.
"The promotion of social stability in Africa will continue to remain a major topic in the development and transformation of the continent for the foreseeable future.
"Africa is experiencing a youth bulge which is both a dividend and a nightmare. Our transformation is going to be driven by the youths and they must be equipped with requisite skills, resources and talent to face the future."
According to the vice president, Africa had committed itself to silencing the guns on the continent by 2020 and Africa must consolidate peace, security and stability to achieve the developmental state.
The goal would remain elusive until ongoing security and institutional challenges on the continent are addressed, mainly due to negative outside interference by evil powers seeking to recolonise Africa and exploit the vast natural resources to the detriment of Africans.
This challenge could easily be defeated by a strongly United Africa and not a divided Africa, she continued.
VP Njie-Saidy further stated that Japan and Africa have been longstanding partners for the development and socio-economic transformation of societies through the TICAD process; and the continent looks forward to Japan's transformative support in areas of industrialization, infrastructure and skills development, including ICT and building resilient health systems.
The necessity of having resilient health systems in Africa was laid bare during the Ebola epidemic in West Africa, she noted, adding that the health system in the countries hardest hit by the epidemic struggled to cope, and thousands of lives were tragically lost under the weight of an unprecedented health emergency.
Masakazu Hamachi, Parliamentary Vice-Minister for Foreign Affairs of Japan, said TICAD VI in August would be a historical milestone being the first TICAD to be held in Africa.
He added that the preparatory ministerial meeting would serve as a foundation to bring success to the summit, and further close cooperation.
"TICAD VI will present an excellent opportunity to translate G7 outcome into concrete action," he said.
He said in July, Japan will assume the presidency of the UN Security Council and will convene an open debate on peace-building in Africa.
"The partnership with Africa we have built through TICAD will be further reinforced in our efforts on promoting peace and stability in the region, as well as other global issues, including Security Council reform."
He added that the bond TICAD had nurtured with Africa is not limited to inter-governmental cooperation, but will consistently promote private investment and trade in Africa.
Gambia's minister of Foreign Affairs, Neneh Macdouall Gaye, in her remarks said the TICAD VI Ministerial meeting was a very important milestone in the evolution of the TICAD process, which began in 1993 in Tokyo, Japan.
She said there had been more than two decades of development cooperation between Japan and Africa with the support of key partners like the UN, UNDP, World Bank and African Union.
Africa does not only attach importance to its relations with Japan, but also highlights its desire to assume a greater share of the responsibility in the evolution of the partnership.
"Africa wants a greater role in charting the way forward in its strategic partnerships," she added.
Read Other Articles In Article (Archive)