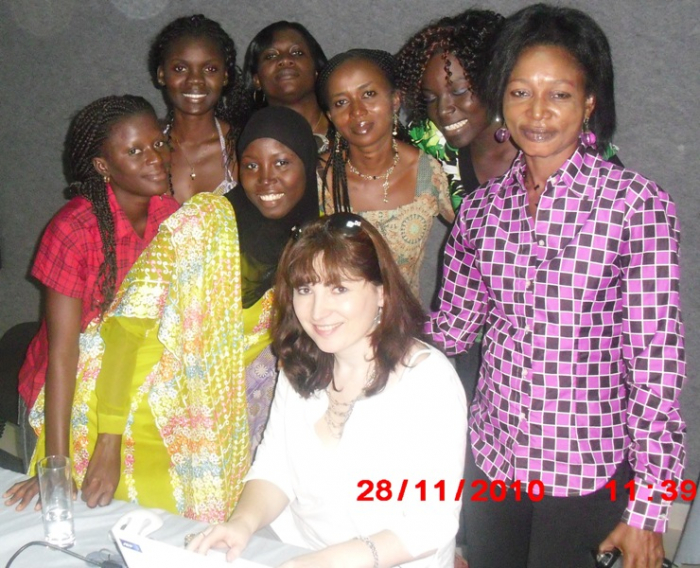 Phase 1A of the African Women Sports Reporters' Union FIFA training came to a close on Sunday in Dakar.
The course, which brought together women sport writers across sub-Saharan Africa from 24 to 28 November, was a training programme on women's football and how to report on FIFA Women's World Cup, scheduled to take place in Germany in June 2011.
The countries that took part in the training were Nigeria, The Gambia, Mali, Ghana, Cameroon and Namibia and the instructors were Alain Boebion and Emmeline Moore from Agence France Press (AFP).
Some of the topics taught during the course are history of football, tips on sports writing, colourful styles, headlines, quotations, alerts, sources, match previews and reporting.
Speaking shortly after the training, Chukwuleta Chigozie of Unizik FM in AWKA, Anambra State in Nigeria, said she learnt a lot from the training and was able to correct most of the pitfalls she used to have in sports writing and reporting.  "It will go a long way in enhancing my performance and improving my profession," she added.
After this reporter asked her in what ways does she think it will benefit her and the women sports fraternity?
Asked in what ways the training has benefited her and the women sports fraternity, she said: "The women's sports fraternity, following this training, will enjoy quality and comprehensive coverage."
Ejiro Femi-Babafemi, a female sports journalist at the Nation Newspaper in Nigeria, with a vast experience in covering women's sports in Europe and Africa, said the success of women's football in Africa and in the upcoming women's FIFA World Cup rests with the respective federations.
"First they have to put the structures from the grassroots, whereby professional scouts can spot talents. They must be nurtured to the point of playing competitive football. Then lastly, the welfare of players and the setting up of proper leagues with sponsors to help improve the players' skills should be addressed," she said.
Another group of female sports writers from sub-Saharan Africa including The Gambia will go for the same training from 15 to 20 December this year as part of phase 1C.
Phase 2 of the same training will take place in April next year.
Read Other Articles In Article (Archive)