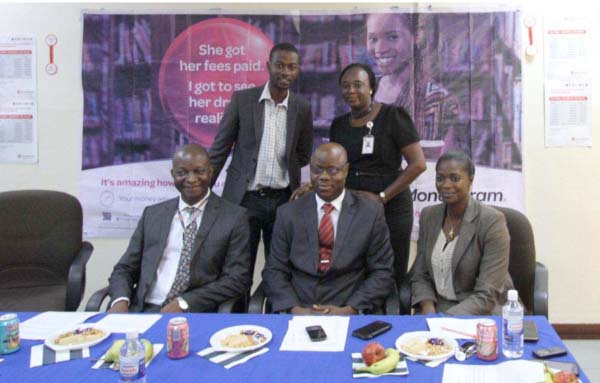 Access Bank Gambia Limited Wednesday launched MoneyGram services as part of efforts aimed at bringing banking to the doorsteps of its customers.
The service was launched at a ceremony held at the bank's head office on Kairaba Avenue.
Speaking on the occasion, the Managing Director of Access Bank, David Aluko, said the bank's launch of MoneyGram was geared towards expanding its businesses for the convenience of the customers.
He said Access Bank is poised to becoming the best among other competitors in the field of sending and receiving money across frontiers.
With the MoneyGram services, Access Bank will henceforth be able to send and receive money to and from other countries, worldwide.
MD Aluko applauded the country representative of MoneyGram, Banky Grey Johnson, and Access Bank chief operations officer, Isaiah Ailenmoagbon, and other staff of the bank for making the launching a possibility.
Mr Grey Johnson, who started working as marketing and media representative for MoneyGram in 2010, said they are pleased to work with Access Bank, the 9th agent of MoneyGram in The Gambia.
He further urged the bank to continue working closely with MoneyGram for future relations.
Access Bank Chief Operations Officer Isaiah Ailenmogabon said the bank's launch of MoneyGram "represents another milestone" in its corporate efforts aimed at deepening their retail banking and other related services.
"I am confident that MoneyGram joining our growing list of services will further help us bring banking to the doorsteps of our customers," he said.
MoneyGram, an American institution, was founded in 1940.It has registered success stories in other bigger African economies like Nigeria, Egypt, South Africa and Ghana.
Read Other Articles In Article (Archive)