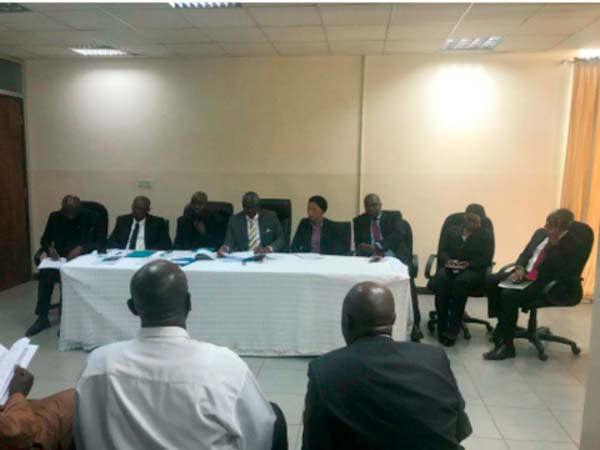 Access Bank Gambia Limited on Tuesday held its Annual shareholders General Meeting (AGM) at its head office at Kairaba Avenue.

Speaking in an interview with The Point, Papa Yusufa Njie, Chairman of Access Bank and CEO of Unique Solutions, thanked the management and staff of the bank for attending the meeting.
He stated that the annual general meeting is in the Central Bank statutes so they need to organize the AGM every year with their shareholders to inform them of how the bank has performed and what their dividends are.
It was also to plan for the bank in terms of the next level bank would go; what they would do with shareholders money and what they would do with depositors' money.
The bank chairman further highlighted some of the achievements that the bank has already made, saying the bank has been profitable over the last three years despite the challenges the country was facing.
According to chairman Njie, the process is continuing, adding that there was a talk of a new strategic plan that would give the bank a new sort of vision for the next five years.
"I want to make a special mention to the customers who continue to believe that we have only twelve banks in The Gambia but Access Bank is a pan-African bank and it is in many countries in Africa," he declared.
Mr Njie stated that the traditional way of banking is evolving.
He added that the programme the bank has launched is an opportunity to get to the masses that would see from the MD to the security guard and to the trader, saying Access Bank always takes the lead and called on the Gambian people to bank with them because they have a vision to be the number one bank in the country.
"With the support of the Central Bank of The Gambia and The Gambia at large in this new dispensation, we have survived in the past knowing what was going on and we are very optimistic of what is possible in the days, months and years ahead," he added.
Read Other Articles In Article (Archive)