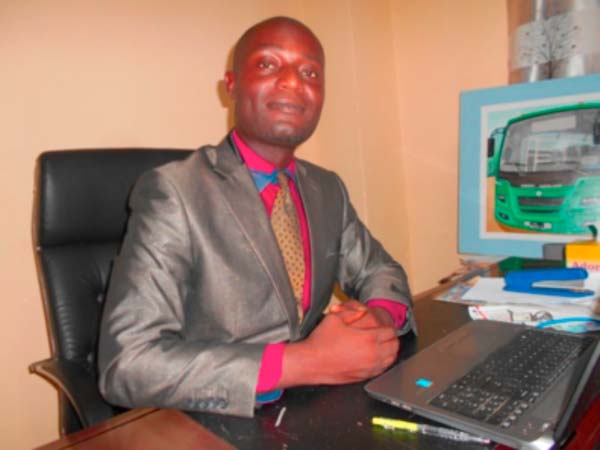 Gambia Transport Service Company (GTSC) on Sunday launched its Express Banjul-Dakar International service.

The Banjul-Dakar Express Service is scheduled to leave Kanifing at 7am for a non-stop journey to Dakar thrice weekly Sundays, Tuesdays and Thursdays.
A luxury coach with air conditioning, fans, refreshments, in-bus entertainment, Wi-Fi, seat belts, curtains, fire extinguishers, and first aid kits are some of the available facilities on the service.
With this unique express service, passengers can now leave The Gambia and travel on a direct trip to Dakar in comfort and speed- thus saving customers several hours off their journey time relative to other available services.
Currently, passengers normally have to use three different connecting transports to get to Dakar i.e. travelling from the Kombos to Amdalie and catching another vehicle to Karang and subsequently connecting to a final one from Karang to Dakar.
However, with the introduction of this new service, customers are assured of a direct trip to Dakar.
Lamin Sisay, a Senegalese residing in Dippa-Kunda stated: "GTSC is my service of choice. I am visiting Dakar to attend a wedding and will join GTSC bus back to The Gambia on Tuesday."
Ebrima Diouf, also a Senegalese on the bus to Dakar applauded the launch and said: "GTSC is my favorite service, the seats are comfortable and the staff is friendly."
Similar sentiments were made by Gambians and other nationals on board the bus.
Fabuka Njaay, the Marketing Manager of GTSC stated that regional service expansion through cooperation and collaboration with key stakeholders is core to their strategic growth.
He indicated that the successful launch of the Banjul-Koundara, Banjul-Bissau and Banjul-Dakar service was the result of intensive Marketing Research and strategic alignment.
Mr Njaay further indicated that passengers on these services would be issued paperless tickets which are sent to their phones.
These booking have details which include the names, picking points, phone numbers and destinations of passengers and are captured in GTSC cloud database.
This database is continually analyzed to derive useful demographical and consumer behavior related information by way of data mining which are imperative for service enhancement and continuous improvement.
The bus was full to capacity with 44 passenger onboard-all seated as it left the Kanifing depot for Dakar.
Read Other Articles In Article (Archive)