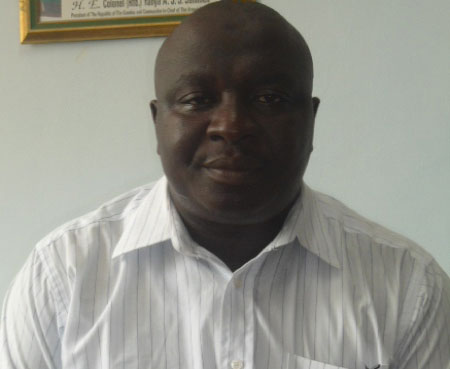 Ablo Promotion is on the verge of building a wrestling arena along the Senegambia Highway and has since set aside October 29 and 30 as the dates for the formal procedure, Pointsports can reveal.
Abdoulie Bojang, vice president of the Gambia Wrestling Association, who also serves as the CEO of Ablo Promotion, has told Pointsport that the ultimate aim of the wrestling arena is to provide grounds needed for young talented wrestlers to showcase their talent.
He said the arena when completed will help the association in recruiting wrestlers for top wrestling competitions like the Olympics, the Ecowas wrestling championships and other high-profile wrestling championships in future.
According to Bojang, who was appointed vice president of the wrestling association in 2004, the initiative is also intended to avail the young wrestling stars the unique opportunity to compete at the highest level with other top wrestlers in Senegal and the sub-region in particular.
On the day of the ceremony, there will be wrestling competition to be organised for the local talents in The Gambia.
But the intense challenges, notably financial difficulties, are the main stumbling block in the Promotion's strive to achieve its ultimate objective.
It is against this backdrop that Bojang is calling on companies and anyone interested in helping Ablo Promotion to assist them in their bid to secure partnership deal for this worthy course.
He has since put in a lot of efforts to secure some financial support while currently relying on companies like Africell, QCell, Comium, New Century, Unique Solutions, NetPage and others for support.
Read Other Articles In Article (Archive)