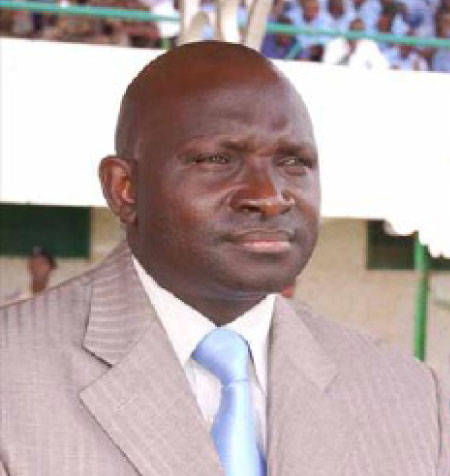 A line up of seven witnesses – 4 females and 3 males – has been secured by the Swiss public prosecution office to testify against former Interior Minister Ousman Sonko in Switzerland.

Sonko is being prosecuted in Switzerland on the basis of universal jurisdiction which requires Swiss authorities to investigate suspects of torture and crimes against humanity on its territory.
For the crimes of torture, which is considered a crime against humanity, Sonko can be tried in Switzerland even though the crimes were allegedly committed in The Gambia.
On 6 February this year, the attorney general of Switzerland opened an investigation against Ousman Sonko. The crimes he is suspected of are qualified as crimes against humanity, and under the Swiss laws, Sonko can be held for up to year while the investigations are ongoing.
The attorney general of Switzerland has already heard testimonies of two victims in the investigation against Sonko.
Other victims may be heard in future by the attorney general of Switzerland, who has been conducting "a meaningful investigation since Sonko's arrest in January 2017," according to a media dispatch from NGO, TRIAL International.
It took one female victim (name withheld) more than ten years to file a complaint against the former interior minister.
A victim of torture in Gambian prisons, she was finally able to testify before the attorney general of Switzerland last week in Bern.
"I was so relieved when I learned about Ousman Sonko's arrest," she said, expressing hopes that she could take part in the proceedings. "This case is my first occasion to tell my story. I need justice."
Another male victim has also travelled from The Gambia to testify against Sonko. He too was tortured when Mr Sonko was the head of security services, first as an Inspector General of Police and then as Minister of the Interior.
"These people have suffered in silence for years," said Philip Grant, director of TRIAL International. "The Gambian judiciary is still fragile. For these victims, the opening of a trial in Switzerland would be a unique occasion to get justice."
At the moment, there is no extradition request from Gambian authorities regarding Ousman Sonko.
However, the Gambian authorities have expressed their willingness to collaborate in the Swiss investigations of former President Yahya Jammeh's longtime interior minister.
TRIAL International, a Switzerland-based NGO fighting impunity for international crimes and supporting victims in their quest for justice, filed a complaint against Sonko when news reached them he fled to their country.
In January this year, Ousman Sonko got arrested for torture allegation. Given the suspicions against him, he is currently placed in pre-trial detention.
Read Other Articles In Article (Archive)