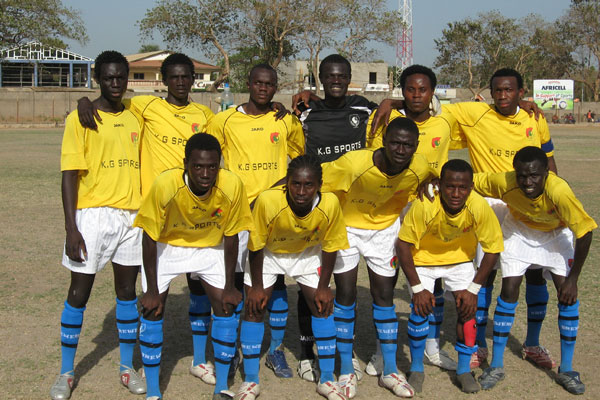 Fifty-Five goals (55) in 30 Gambia Football Association Division One League Championship matches has been registered with five fixtures already gone into yet another exciting moment of the country's top flight football.
Scoring is no doubt the biggest problem in Gambian football which can at times cost some of the biggest teams to be knocking out of some big competitions or even lose the chance to win the championship, owing to poor finishing.
If you look at the goal scoring areas of the Gambian football, you might be tempted to question strikers' inability to comport themselves at the scoring tact, which could be attributed to so many factors, including the lack of concentration, especially in our domestic leagues and the First Division, in particular.
The First Division has registered a total of 509 goals in 22 league matches last season which could be described as unimpressive, considering the numerous scoring opportunities the strikers had squandered, as well as the amount of games played.
But this year's league season which is getting old could even be worse than last's season, with only 55 league goals being scored in 30 league matches so far.
Gamtel maintained their spectacular start to the season, with 13 points in five league matches. They also scored the highest number of goals, with a total of 7 league goals while Steve Biko their closest rival with 6 goals are leveled on goals, with fellow title contender Gambia Ports Authority who defeated Wallidan to climb to joint second with Steve Biko over the weekend, scoring six goals in the process.
The telecommunication boys alongside two closest rivals Biko and GPA, respectively conceded the least number of goals, with 19 points between them.
Despite failing to impress so far in the league, Armed Forces that won the league in a stunning fashion netted six goals in five matches, while another struggling Division One league side Sea View smashed five to finish fourth, one adrift of the defending champions.
Interior who maintained an unbeaten record in five league matches has also endured some frustrating performances.
The military boys, headed by Ebrima Manneh who is struggling to guide the team to their first win are leveled on goals with Samger and Bakau United each with four (4) league goals.
The Western Region outfit who are also badly struggling to win a game are leveled on goals with Real De Banjul whose demoralising performances in the 12 club championship continue with another disappointing draw against fellow under-performers Brikama United, while the teams with the least number of goals are the so-called power houses in Gambian football in the names of Wallidan and Real De Banjul, with both netting only two league goals.
More goals are expected to rain with only five matches gone and 17 more games left to be played to complete the fixtures.
Read Other Articles In Article (Archive)