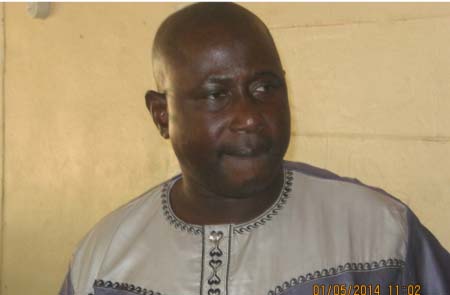 Thirty-five farmers drawn from Lover River Region (LRR) and Greater Banjul Area are on a four-day training on procurement procedure, storage and other related business techniques at the Jenoi Rural Farmers Training in LRR.
The training, organised and funded by FASDEP, was expected to build the capacity of the farmers in their areas of specialisation to improve their businesses in marketing their produces.
In his speech at the training, the regional agriculture director in Lower River Region, Ebrima Saidy, expressed delight and appreciation for organising farmers training on procurement procedures and other best methods, geared towards building their capacity to improve their marketing strategies for better earning.
He commended FASDEP for the initiative and challenged the farmers to take the training seriously as its importance could not be overemphasised.
Mr Saidy called for proper marketing structure to be put in place in the best interest of the farmers.
He also lamented the importance attached to the training as agriculture had gone beyond subsistence farming to commercial farming.
Fafanding Fatajo, FASDEP country coordinator, gave a brief explanation about the existence of FASDEP, its activities and intervention within the communities.
He highlighted the need for the farmers training, which focused on procurement procedures, storage, managerial techniques and other business strategy with the aim of improving their market produce.
He said FASEDP was trying to implement the concept of 'grow what you eat and eat what you grow', which he said, led to the training.
The project coordinator further said that FASDEP deemed it very fitting to organise training for farmer producers on procurement procedures, storage and other business strategy to equip them with the necessary knowledge in marketing their produce at higher rate and profit.
He said most of the farmers produce enough local farm produce, but management, storage and marketing  had posed some problems, due to lack of proper managerial skills.
The FASDEP coordinator thanked the farmers for answering to their invitation, which was a clear indication of their commitment to and concern for the training.
He also highlighted some of the activities FASDED had been embarking on since its inception in September, such as procurement training.
The training comprises certain components to enhance farmer producers' capacity in managerial areas to ensure quality produce, equipment, and storage, he said.
In his official opening speech, the Governor of the Lower River Region, Salifu Puye, commended FASDEP, saying the project was established to boost agricultural production and productivity.
Therefore, farmers should take the training seriously and ensure knowledge gained from it is put into good use, he said.
He said many projects had come and failed due to lack of sustainability and proper management.
He called for collective participation to ensure a lasting project even after its mandated period. 
Read Other Articles In Article (Archive)