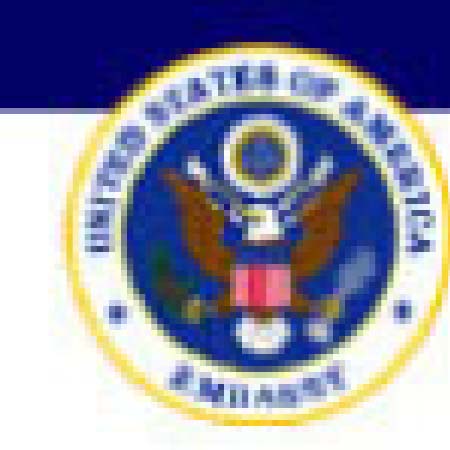 The opening of the 3-on-3 basketball tournament organized by the U.S. Embassy in Banjul in partnership with the Gambia Basketball Association (GBA) will commence on Friday 30th January 2015, said the organisers at a press conference held at the American Corner, Comium yesterday Monday 26th January 2015.
For the third consecutive year, the U.S Embassy Banjul is sponsoring the 3-on-3 basketball tournament, which is expected to conclude on February 15th 2015 at the Independence Stadium basketball court, in collaboration with the GBA.
For the first time, the tournament will include teams with physically disabled players.
Team sports, such as basketball, instill in youths character-shaping values, such as leadership, teamwork, perseverance, and discipline.
The U.S. Embassy believes that these values carry significant educational and social benefits. The 3x3 format of play makes recreational and competitive basketball fun and entertaining to both players and fans, and reaches out to those who have traditionally not been a part of the basketball community.
It has an organic urban culture that is appealing to a broader audience. The short games maintain fans interest and promote greater numbers of participants.
The tournament will be divided into the following groupings: primary schools, middle schools, high schools (under 18) - boys and girls; young adults (men and women over 18); veterans (men and women over 35); celebrities (musicians), corporate & institutions, and teams with the physically disabled.
Speaking at the briefing, George M. Staples, Charge d'Affaires U.S. Embassy Banjul, described the tournament as an opportunity for basketball players from throughout the country to come together to enjoy the sport, interact with members of their community, as well as to celebrate sportsmanship.
The U.S. Embassy has been involved with basketball in The Gambia for the past several years, he added, recalling that two months ago, they brought a basketball coach, Tony Davies, for a week to run a coaches and players clinic.
Ambassador Staples further stated that the U.S. Embassy does more than just sponsoring some GBA games, as it also helps in ensuring referees are trained, and to develop the sports for youths; with this year's competition including disabled person's which they are especially proud of.
"Basketball, and sports at large, is not solely about scoring points or blocking shorts, winning or losing. Sports serves as a tool for providing youths, and people of all ages, with the skills they need to be successful in life", he said, adding: "Teamwork, trust, sportsmanship, hard work and improving oneself. Playing basketball teaches and ingrains attributes that will serve a person well throughout her or his life, well beyond being on the court."
The Embassy is proud to continue to work with the GBA not just because of its success in promoting basketball throughout The Gambia, but more importantly because of the association understands the power of the sport in developing people, improving communities and creating positive social changes, he continued.
They hope this kind of competitions will make schools more active in their activities, he added.
He has seen a lot of talents and potentials in Gambian basketball players, and hoped to see some Gambian players in the NBA in the near future, he said.
In conclusion, Staples thanked everyone who has been involved in the development of Gambian basketball over the years.
Papa Njie, GBA president, in his remarks described the inclusion of disabled persons in the tournament as an added bonus.
They will focus more on the high schools this year, so that they will understand that basketball is a team-sport, he added, and will target 14 to 16 teams to register in each category.
"Basketball is vital in one's life because as long as you want to be educated, it is also important you do sports," said Mr Njie.
Abdoulie Jallow, secretary general GBA, said they look forward to having a more successful tournament this year.
He thanked the U.S. Embassy in Banjul for partnering with the GBA, and looked forward to more collaboration in future. They will start introducing kids to college basketball, where GBA hopes they will reach the NBA level soon, he announced.
Read Other Articles In Article (Archive)