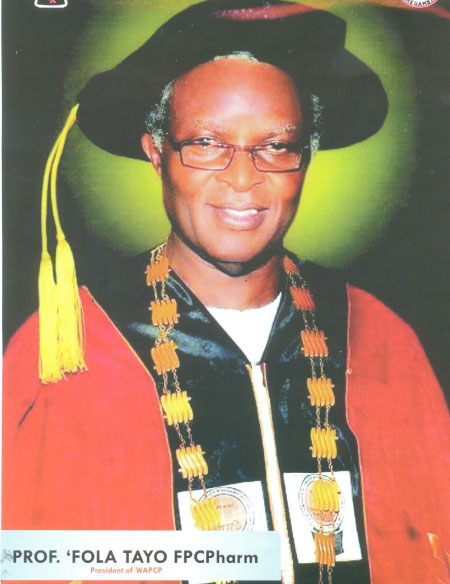 The Pharmaceutical Society of The Gambia, in collaboration with the Ministry of Health and Social Welfare, is hosting the 24th Annual General Meeting and Scientific Symposium and the 54th Council Meeting of the West African Postgraduate College of Pharmacists (WAPCP) with the theme "Poverty, Disease and Drugs in Regional Development".
The four-day convergence is being attended by participants from across the ECOWAS region.
The Gambia's Minister of Health and Social Welfare, Fatim Badjie, officially opened the event on behalf of President Yahya Jammeh at a ceremony held at the Kairaba Beach Hotel in Kololi.
"I am aware that the WAPCP as a specialised agency of the West African Health Organization (WAHO), which itself is an agency of the Economic Community of West African States (ECOWAS), is also equally involved with other sister health professional colleges (West African Colleges of Physicians, Surgeons and Nurses) in developing guidelines, harmonizing policies and building human resource capacity all with the aim of promoting health in the region."
"I have been informed of the situation of the pharmacy in The Gambia with regard to the huge gap, the current ratio being 1:100,000 compared with WHO recommendations of 1: 10,000. For population of about two million, pharmacists are therefore in short supply," he remarked.
President Jammeh added that for many years pharmacy assistants have been trained to perform some pharmaceutical functions but this cannot meet the demand.
He implored on the participants to work hard towards alleviating the problems of counterfeit medicines, promote research and the manufacturing of pharmaceuticals whilst strengthening regional trade and cooperation.
In his welcoming remarks, the president of the Pharmaceutical Society of The Gambia, Jimmy Olu Coker, said the theme for the scientific seminar is important, as globally poverty kills over 24,000 children a day and majority of these cases are found in sub-Sahara Africa.
He said it is well known that infectious disease of poverty attracts less research than in a case of priority health concerns of the richer nations.
The president of WAPCP, Prof. Flora Tayo, in his address, said they have produced about 700 fellows.
"These are graduates, practising and professional pharmacists who have spent an average of 5 years in postgraduate studies at the college together with practical attachments," he said.
He added that their products are seen in diverse areas of pharmaceutical, health, management and supply chain and logistic endeavours and are making tremendous impact in the region and in advanced countries.
Dr Thomas Sukuwa, WHO country representative, said that since he came to West Africa he has always been associated with WAPCP.
He applauded the group for their achievements in improving the health of the people.
Other speakers at the ceremony included Dr Ahmadou Lamin Samateh, representative from the West African College of Surgeons, Momodou Kabir Cham, West African College of Physicians, Prof. Wilson Erum and Beatrice Hafna, both representatives from the West African College of Nursing.
Read Other Articles In Article (Archive)