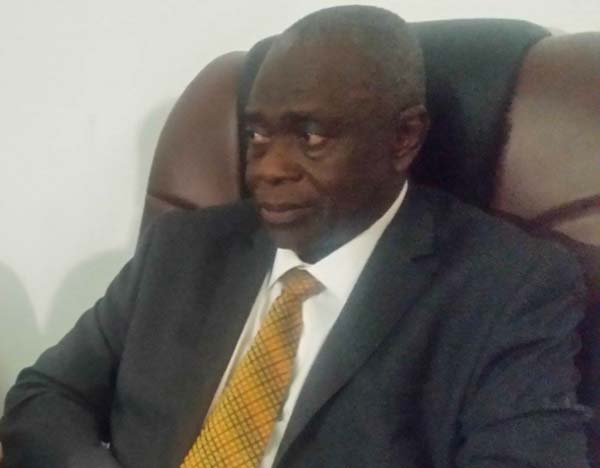 Finance Minister Amadou Sanneh has said a withdrawal of US$1,000,000 made from the Social Security Housing and Finance Corporation (SSHFC) through executive directives of former president Yahya Jammeh, for expenditures "uncounted for and undocumented."

He made this statement during a press briefing held on Monday at the Finance Ministry in Banjul.
According to the report, cash withdrawals of US$1,000,000 were made from SSHFC through executive directives of Yahya Jammeh for expenditures uncounted for and undocumented.
All these expenditures were out of the ordinary worker's accumulated pensions fund, and out of a total of D2, 094,891,000, the sum of D1.71 billion remains non-performing without any payment made to it.
The preliminary finding also revealed that GPA made some questionable expenditure captured in its Business Development Expenses/Corporate Social Responsibilities account for 2015 and 2016 as follows:
GPA contribution towards Kanilai Alternative Medical Clinic, run by Yahya Jammeh for D25,000, hiring of tents for Sukuta APRC Branch for D10,000, payment for 200 T-Shirts for APRC Militants and BCC for D75,000, 50% payment to Ministry of Basic and Secondary Education for 22nd July scholarship pageant for D250,000, and payment of D300,000 for 22nd July Celebration.
Also honorarium to volunteers at Dobong Farm D108,000 on 10 September 2015 (10/09/2015) and another D108,000 on 18/12/2015, printing of green T-Shirts for D255,750, and payment for sponsoring of a table for D375,000 for APRC peace and love gala dinner.
For the year 2016, GPA again made the following expenditures out of its Business Development Expenses/Corporate Social Responsibilities accounts, "the resources of the Gambian people".
Payment of its Business Development Expenses/Corporate Social Responsibilities account - D500,000 for Jammeh Foundation for Peace fundraising gala dinner on 20/1/2016, another D400,000 for platinum plus and Sapphire table to APRC gala dinner, payment of T-Shirts amounting to D46,000 for July 22nd celebrations, 2016 and payment of 855 T-Shirts ecogroup for July 22nd celebrations 2016.
According to Finance and Economic Affairs Minister Sanneh, there will be more revelations on what Jammeh and his government had done over the time, as more revelations would follow as soon as they have first-hand information gathered.
The Minister of Interior, Mai Ahmed Fatty, said they would liaise and engage the Interpol to arrest and extradite Jammeh to face justice for all the injustices he and his enablers did commit.
Read Other Articles In Article (Archive)