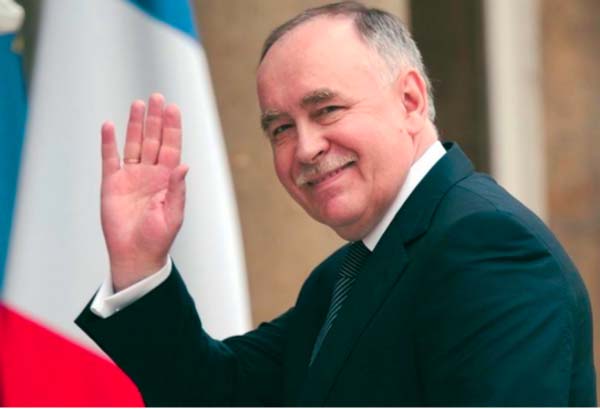 The Gambia government has signed a bilateral agreement for cooperation between the Gambia police force and the Russian Federal Drug Control agency to fight against drug trafficking.
The signing ceremony, which took place at the Kairaba Beach Hotel, was held during the Moscow-Africa anti-drug dialogue conference, marking the 21st anniversary of the 22nd July revolution.
The signing ceremony was witnessed by Cabinet ministers and other government officials and representatives from Russia.
The agreement is aimed at strengthening bilateral cooperation between the two nations in the fight against illicit drug trafficking.
Speaking at the signing ceremony, Interior Minister Ousman Sonko thanked the Russian Federation for the significant dialogue.
He noted that the fight against drugs is a collective responsibility.
Minister Sonko reaffirmed Gambia's strong commitment to the fight against drug trafficking, adding that drug trafficking has negative impacts on the countries of origin, the transiting countries and the destinations, and has destroyed many youths in those countries.
Drug trafficking leads to terrorism, he further stated.
Sonko also said they are looking forward to the benefits of the signed bilateral agreement through mutually beneficial cooperation, and he commended Russia for taking the right path.
It is expensive to fight against drug trafficking as it requires adequate and sophisticated logistics and capacity building, among others, Sonko added.
Minister Sonko said as the sources of drugs are known, what is now required is for the whole world to do is to provide solutions to solve the problem.
"African (countries) are the most affected, yet still we are not the cause and we are feeling it more," he said, adding that they are looking forward to positively collaborate with Russia with extension to the level of the United Nations Security Council to make Africa's voice heard.
He assured Russia of Gambia's ceaseless collaboration in the fight against drugs.
The Director of the Federal Drug Control Service of the Russian Federation, Viktor Ivanov, said the cooperation agreement would be a firm legal basis in their fight against illicit drugs.
He expressed his appreciation of the work of the Gambia police force, for its contribution to drug seizures and combating drug trafficking.
He also commended President Yahya Jammeh and the Gambia government for his firm stance and political will in the fight against drug trafficking, as well as for his government's policy of zero tolerance to drugs.
Drug trafficking is a major contributor to problems as it gives rise to crimes and terrorism, Mr Ivanov said.
Read Other Articles In Article (Archive)