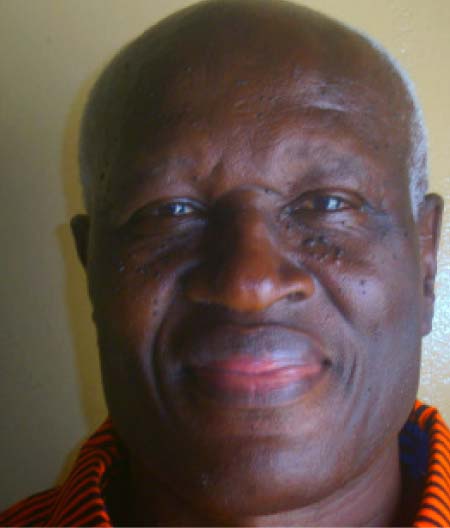 I dare you look in the mirror! What do you see? Have you looked closely? I repeat, 'What do YOU see after a second look? That brow-beaten, lack-lustre appearance you beheld is not you, it is what the devil wants you to think of yourself. Those wrinkles that run all over your face like a road map are mere impressions of you amplified by the mirror. In the world, they say, 'Beauty is in the eyes of the beholder.' Do not mind what the world says about you, they did not make you. What God says about you is what really matters. Praise Him for you have been "fearfully and wonderfully made." (Psalm 139:14)
Most people believe the lie of the devil and their whole lives are governed by it. He would make you think you are crap, worthless and unwanted. Worse yet, he will make you feel like you are a failure, an imperfect somebody who really amounts to nothing. The Word of God says you are a child of God, made in His image and likeness. (Genesis 1:26) Isn't that glorious!
You are God's workmanship (Ephesians 2:10) in the making and on your way to perfection. He has not finished with you yet. He is putting on the finishing touches. Like the potter and the clay, you are being moulded; your rough edges are being smoothened. Whatever God has begun, be sure He will see it through to the end.
What is more, you are neither an accident, a mistake nor a misfit. You were made for a purpose that only you can fulfil. You are irreplaceable -- one of a kind. Your DNA says so. Your fingerprints and eyeballs confirm it also.
Do not let anybody define who you are, should be or become. Only God holds your future in His hands. Left to the other women in her village, the Samaritan woman at the well would have been condemned to a life of shame because of her lifestyle. Our circumstances have a way of keeping us bound, even condemned forever. But Jesus left all He was doing just to restore the Samaritan woman to her rightful place because she, though despised, was also a child of God.
The more we see ourselves as God sees us, the more Christ-like we will become. We will be found in Him. That you are in front of the mirror betrays your interest in your spiritual growth. You want to gauge how well you are faring. Oh, you are doing just fine!
Remember you are no longer what you used to be, so stop looking in the rear mirror because when you come to Jesus, your past has been buried. "Therefore, if anyone is in Christ, he is a new creation; the old has gone, the new has come!" (2 Corinthians 5:17) You are now a new creation, refurbished and washed in the blood of the Lamb. Totally cleansed! You are now hidden in Christ. The person you used to know is buried, dead. "For you died, and your life is now hidden with Christ in God." (Colossians 3:3)
"For I will forgive their wickedness and will remember their sins no more." (Hebrews 8:12) If you are still seeing yourself through the rear mirror of your life to define who you are, you are on the wrong track. A change has come upon you. You have been transformed and restored. Live like one who has passed through Jesus' hands!
After the demon-possessed man, of Gerasenes, who "Night and day lived among the tombs and in the hills crying out and cutting himself with stones," (Mark 5:5) was healed by Jesus, the people in the vicinity came to see what had happened, "They saw the man who had been possessed by the legion of demons, sitting there, dressed and in his right mind; and they were afraid." (Mark 5:15) Isn't this amazing!
That demon-possessed man after being restored begged to go with Jesus, but Jesus did not let him. He told him, "Go home to your family and tell them how much the Lord has done for you, and how He has had mercy on you." (Mark 5:19) He had a mission to fulfil, a role to play for which the evil one had kept him bound. Anytime you are oppressed by the devil, it is because he sees in you something valuable that God is about to use for His glory. But take heart, he cannot stop the plan of God from unfolding. "So the man went away and began to tell in the Decapolis (ten cities) how much Jesus had done for him. And all the people were amazed!" (Mark 5:20)
If Jesus had not gone to meet him, he would never have been able to play his role in the kingdom. The storm which broke out on Jesus' way to delivering that demon-possessed man could not have stopped Jesus either.
"Anyone who listens to the word but does not do what it says is like a man who looks at his face in a mirror and after looking at himself, goes away and immediately forgets what he looks like. But the man who looks intently into the perfect law that gives freedom, and continues to do this, not forgetting what he has heard, but doing it—he will be blessed in what he does." (James 1:23-25)
Self-righteousness is the only self-imposed sentence that can hinder our spiritual growth. So we must discard or dispense of it NOW.
Read Other Articles In Biblical Reflection