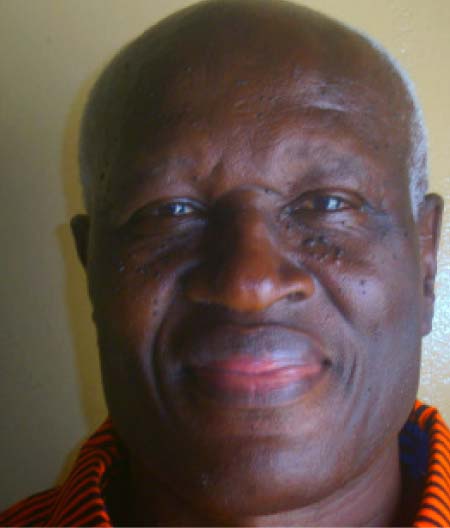 "What I have said am I not able to fulfil?"
The life we live is not our own. We did not come to this world of our own volition, the more reason why we should listen to the voice of the Master so that He could direct our steps. It does not mean having to wait until we hear from God on a particular issue before taking any steps in that direction. Rather, we should search the Scriptures to find out what guidance we can get on the matter from the Bible, the Word of God. When we seek Him, we shall find Him. God has a word for us in every circumstance.
Listening to what God has to say on any given subject before we make a move, is a guarantee for the success of any undertaking. When we do so, we can avert a lot of embarrassment or loss. We must remember God did not bring us to this world to execute any personal agenda, except His.
If we are bent on carrying out our own plans, the chances are that we will not get to our destination. Many have followed the promptings of their hearts or have tied their future to the successes of others thus taking the reins of their destiny into their own hands. But the end result has not been sweet and they have come to realise the need for God in their lives. However hardened our hearts have been; even if we have turned our backs on Him or turned a deaf ear, He is inviting us to reason with Him. He says; "Come now let us reason together, though your sins are like scarlet, they shall be as white as snow; though they are red like crimson, they shall be like wool." (Isaiah 1:18) When God the Almighty pleads with us, it is time to listen and pay keen attention.
In the Old Testament we read about the case of a young man named Gideon, whom God chose to go and fight the Midianites. He wanted confirmation that it was God who was speaking to him. Actually, Gideon did not see himself as someone God could use, because he argued; "How can I save Israel? My clan is the weakest in Manasseh, and I am the least in my family." (Judges 6:15) Prior to this, he had questioned the angel's greeting: "The Lord is with you, mighty warrior" by retorting; "But sir, if the Lord is with us why has all this happened to us?" (verses 12-13)
Gideon was still not convinced, so he pleaded with God for a test with a fleece. First, he asked God to soak (with dew) just the fleece that he would place on the threshing floor whilst all around it would be dry. And God did exactly that. But he wanted more proof – this time he asked for the reverse - for the fleece to be dry whilst all around it would be wet. (Judges 6:36-39) And it happened just as he had requested.
Unlike Abraham, Gideon could not make up his mind until he was doubly sure, even though God had told him; "Go in the strength you have and save Israel out of Midian's hand. Am I not sending you?" (Judges 6:14) We do not all operate on the same level of faith, understandably. Gideon's faith needed to be strengthened by the miraculous and the results of the tests helped to anchor his faith in God.
God spoke to Joshua after the death of Moses; "Moses my servant is dead. Now then, you and all these people, get ready to cross the Jordan River into the land I am about to give to them (the Israelites). I will give you every place where you set your foot…" (Joshua 1:2) Joshua did not need a confirmation from God. As a former lieutenant of Moses, he was not a novice to this. After all the exhortations of encouragement he received from God, Joshua was committed. Not long after, he ordered his officers to rally the people: "Go through the camp and tell the people, 'Get your supplies ready. Three days from now you will cross the Jordan here to go and take possession of the land the Lord your God is giving you for your own.' " (Joshua 1:11)
God spoke again to Joshua as they were approaching Jericho. "See, I have delivered Jericho into your hands, along with its king and its fighting men." Then He explained the combat plan. "March around the city once for six days. On the seventh day, march around the city seven times, with the priests blowing their trumpets. After a long blast, the final one, have all
the people give a loud shout; then the wall of the city will collapse and the people will go up, every man straight in." (Joshua 6:4-5)
That was God's battle plan. For a warrior of Joshua's calibre it did not make sense but the word came from God. So he executed it to the letter. "When the trumpets sounded, the people shouted, and at the sound of the trumpet, when the people gave a loud shout, the wall collapsed; so everyman charged straight in, and they took the city." (Joshua 6:20) Joshua stuck to the simple instructions the voice of God had commanded. He did not put his military skill into play, however intricate that would have been. And God delivered Jericho into his hands.
If he had done otherwise his army could have suffered defeat from the hands of the Canaanite army which was a force to reckon with. Taking over the city would have been one great ordeal because "Jericho was tightly shut up because of the Israelites. No one went out and no one came in." (Joshua 6:1) But with God, the 'captain of the heavenly hosts' backing them, the walls came tumbling down.
Who are we listening to? A great deal will depend on who is giving us orders or the one who is directing our lives. Take heed, God might speak just once to reveal His plans to His people. Therefore, we need to attune our spiritual ears to His instructions.
Read Other Articles In Biblical Reflection