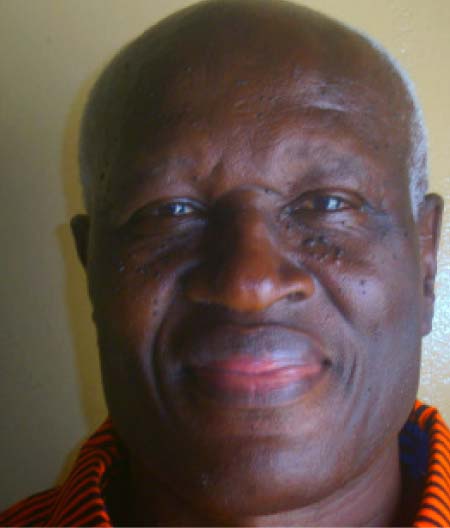 In a preceding article, we catalogued a series of prophecies leading to the coming of our Lord Jesus into this world. Prophets like Isaiah, Micah and Jeremiah were privileged to have revealed some aspects of how this would take place and where. One thing we must not lose sight of though is that while we are able to piece these revelations together, at the time not many people were privy to this information – yet it was not a hidden secret. The only snag was that the timelines were not given. But in the fullness of this, things started happening that pointed to this event.
You will recall that the prophecy announced "Therefore the Lord Himself will give you a sign: The virgin will be with child and will give birth to a son, and will call him Immanuel." (Isaiah 7:14) In Luke's Gospel we read: "In the sixth month, God sent the angel Gabriel to Nazareth, a town in Galilee, to a virgin, a descendent of David. The virgin's name was Mary. The angel went to her and said, 'Greetings, you who are highly favoured! The Lord is with you!" (Luke 1:26)
Completely taken aback, Mary wondered what kind of a salutation that could be. "But the angel said to her, "Do not be afraid Mary, you have found favour with God. You will be with child and give birth to a son and you are to give him the name Jesus. He will be great and will be called the Son of the Most High. The Lord God will give him the throne of his father David, and he will reign over the house of Jacob forever; his kingdom will never end." (Luke 1:30-33)
Imagine coming into contact with an angel that calls you by name and asks you not to be afraid as if that was an ordinary encounter. Of course, Mary was not only afraid but also perplexed with the content of the message. In those days a woman could be stoned to death for infidelity, let alone bearing a child out of wedlock. Besides, it would have been a great dishonour to her family.
In her innocence, Mary questioned angel Gabriel "How will this be since I know not a man (since I am a virgin)?" (Luke 1:34) Wasn't that a genuine and valid question to ask under the circumstances? The angel then explained: "The Holy Spirit will come upon you, and the power of the Most High will overshadow you. So the holy one to be born will be called the 'Son of God'... for nothing is impossible with God." (Luke 1:35-37) This mysterious answer did not make things any clearer for Mary, yet she conceded: "I am the Lord's servant. May it be to me as you have said." (Luke 1:38)
Mary must have been overwhelmed with this breaking news – to have been chosen to be the mother of the long-promised Messiah. Her doubts have been clarified and she was willing to offer herself as the channel through whom the Saviour of the world would be born. The assignment of the angel completed, he left the scene.
Mary was 'highly favoured' because only one maiden could carry the holy baby and that choice fell on her. It would not all be favour as we gather from the lips of Simeon who took the baby in his arms in the temple where Joseph and Mary had gone to present him to the high priest – in keeping with tradition. "This child is destined to cause the falling and rising of many in Israel, and to be a sign that will be spoken against, so that the thoughts of many hearts will be revealed. And a sword will pierce your (Mary's) own soul too." (Luke 2:34-35)
The fullness of time had come when this great act of salvation would be played out before the eyes of the world but would go unnoticed. There was no fanfare befitting a king; the baby king's entry into the earth was thus an ordinary, low-keyed birth to the human eye. It is not the pomp that gave the occasion its significance. The event was worthy of note because 'heaven comes down to meet earth.' This was a remarkable encounter in and of itself and that was glorious. Simeon, a righteous and devout man, who was awaiting this encounter was moved by the Spirit and with an elated spirit prophesied: "For my eyes have seen your salvation, which You (Sovereign Lord) have prepared in the sight of all people, a light for revelation to the Gentiles and for glory to your people Israel." (Luke 2:30-32)
With this prelude, the stage was set for the coming of the Saviour of the world. God's purposes will prevail because they are not subject to the approval of anyone. God will work out His purposes on earth and no devil can prevent it. "So is my word that goes out from my mouth: It will not return to me void, but will accomplish what I desire and achieve the purpose for which I sent it." (Isaiah 55:11)
As we commemorate the manifestation of God's Word in the person of His Son Jesus into the world, first we have to be thankful that a majestic, all-powerful, all-knowing, all-sufficient and ever-present God should want to come to our rescue. Humanity was hurting and running adrift as it plunged head-long into self-destruction but for the mighty hand of the Almighty God.
The fact remains that indeed this is a joyful occasion but let us not forget to focus on the Giver (God) and the Gift (Jesus). Jesus came on a rescue mission to save humanity the world over. He came that we might life and have it more abundantly.
God and His word are one. That Word is His Son. Nothing can separate them. "I and the Father are One." (John 10:30)
God meant business when He sent His Son down to earth to recover what belongs to Him in His capacity as the Creator. Jesus' ascension to heaven does not mean that the work is suspended. We are supposed to continue the work that He had undertaken.
This season is one for calling back God's people to Him. "God gave His Only Begotten Son that whoever believes in Him shall not perish but will have eternal life." (John 3:16)
Read Other Articles In Biblical Reflection