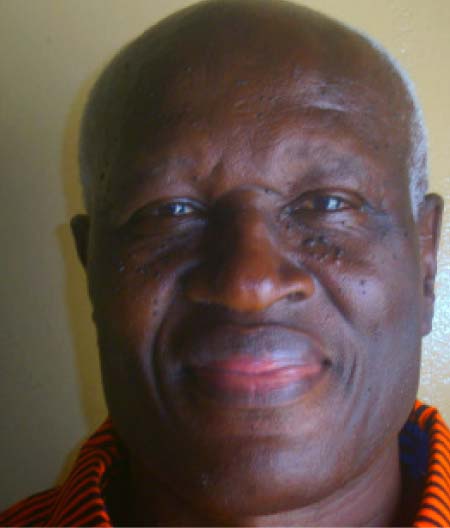 Faith is a walk, not just a talk. When our faith is challenged that is not the time for talk but rather for action. If you are in a habit of exercising your faith, putting it into gear should not in any way pose a problem. It becomes a natural response because you have at other times displayed the firm assurance of your faith. All athletes know this. If you come into the arena without training hours beforehand, you are putting yourself at risk - which is a sure recipe for disaster. It will be imprudent to gamble or take chances this way.
The Christian life is built on faith that is rehearsed daily in the secret place – through prayer and the reading of the Word. Remember the Bible was written for our edification; we learn from the several incidents cited and as we lean on these examples we make room for growth. "All Scripture is God-breathed and is useful for teaching, rebuking, correcting and training in righteousness; so that the man of God may be thoroughly equipped for every good work." (2 Timothy 3:16)
Faith which is "the substance of things hoped for and the evidence of things not seen" is not acquired outside of the Bible. Just as a child will grow by consuming the mother's milk, or commercial milk, as Christians we must grow our faith by building it up with our daily spiritual rations. Four Hebrews boys – Daniel, Shadrach, Meshach and Abednego – were taken away into captivity by King Nebuchadnezzar of Babylon and housed in the king's palace. Though captives, they received royal treatment. They were supposed to eat whatever was put on the King's table. However, because of their religious beliefs they refrained from eating the kind of food they were served in order not to defile themselves. They succeeded in convincing their overseer for a substitute vegetable meal.
The guard assigned to watch over them was mindful of the effects feeding on just vegetables would have on their bodies. However, he was assured that at the end of ten days, there would be no difference in their physical appearance between what they ate and those who ate the king's food. At the end of the ten days the Jewish boys looked healthier than any of the young men who ate the royal food." (Daniel 1: 15) Jews were instructed not to eat anything that was sacrificed to idols.
This test might have seemed easy to scale. Little did they know that there were a host of more difficult hurdles ahead of them. In essence, the measurement of faith required of a believer is the equivalent to that of a mustard seed. Mustard seed is the minutest seed ever. Jesus said to His audience: "I tell you the truth, if you have faith as small as a mustard seed you can say to this mountain (understand problem), 'Move from here to there and it will move. Nothing will be impossible for you." (Matthew 17:20-22)
The second hurdle these Jewish lads faced greatly challenged their faith. King Nebuchadnezzar had instructed that everyone, without exception, must bow down to the ninety feet high image of gold. "This is what you are to do, O peoples, nations and men of every language. As soon as you hear the sound of the horn, flute, zither, lyre, harp, pipes and all kinds of music, you must fall down and worship the image of gold that king Nebuchadnezzar has set up. Whoever does not fall down and worship will immediately be thrown into a blazing furnace." (Daniel 3:4-6)
This was clearly a setup by the administrators to test the faith of these Jewish youngsters whose status they were envious of. We read that "To these four young men God had given knowledge and understanding of all kinds." (Daniel 1:17) Naturally the boys chose not to bow and had to face the consequences – death in a fiery furnace. They were summoned before the king for their disobedience and to face the punishment awaiting them. The king added: "Then [I will see] what god will be able to save you." (verse 15b) The reaction came back quickly: "O Nebuchadnezzar, we do not need to defend ourselves before you in this matter. If we are thrown into the blazing furnace, the God we serve is able to save us from it, and He will rescue us from your hand, O king. But even if He does not, we want you to know, O king, that we will not serve your gods or worship the image of gold you have set up." (Daniel 3:16-18)
You expect such an answer to annoy the king and it did. He gave orders for the furnace to be heated seven times hotter than usual and commanded that the boys be thrown into it alive and firmly bound. Then something unusual happened; the three became four and "… were walking in the fire unbound and unharmed and the fourth looks like a son of the gods." (verse 28) That was the king speaking. Then the account takes a sudden twist. The king himself, stunned by what he saw, beckoned to the boys to come out. "Shadrach, Meshach and Abednego, servants of the Most High God, come out! Come out!" (verse 26) The God they served had manifested His power. The king and his entourage witnessed this event 'live and direct.' They saw that the fire had not harmed their bodies, nor was a hair of their heads singed, and there was no smell of fire on them." (verse 27)
Signs and wonders tell a tale of the miraculous. The God of Israel, true to His name, had as it were, an obligation to back such brazen faith. The bravery and the display of their faith glorified the name of the LORD Jehovah. In recognition of this, king Nebuchadnezzar had this to say: "Praise be to the God of Shadrach, Meshach and Abednego, who has sent His angel and rescued His servants! They trusted in Him and defied the king's command and were willing to give up their lives rather than serve or worship any other god except their own."
Could this be said of your faith and mine? How easily we would have caved in for the easy route out and dishonour our God by way of compromise? Yet, God has a way of backing His Word which will never come back to Him void – without accomplishing what it says. God's Word is living and is a double-edged sword cutting through bones and marrows. It is active today as it was then. I pray that our action of faith will make the difference when our faith is put to the test.
The king summed it all up thus: "No other God (other than Jehovah, the Omnipresent, Omniscient and Omnipotent) can save in this way."
Read Other Articles In Biblical Reflection