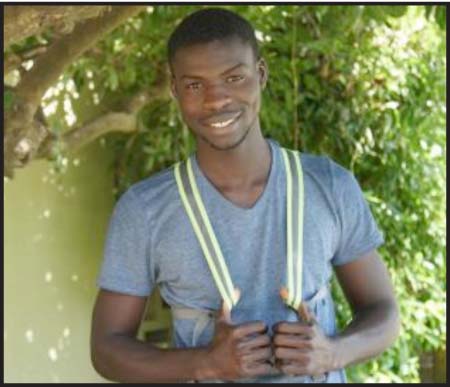 Jerreh Cham is a Sukuta-born young man who is excelling in satellite installion and electronics since his return from Europe.
He left The Gambia in June in 2016 for Europe through irregular migration after sitting to the West African Senior Secondary School Examination (WASSCE). He thought that the only future for him was to start a new lease of life in Europe.
Cham set out on a perilous journey he had little or no idea about. "Even though I had almost no idea about what hardship irregular migrants go through, I left my home for Europe via Libya," he told the Youth Forum. Sadly for him, his European dream dried out as the journey proved futile.
He is now pursuing a certificate in Association of Chartered Certified Accountants (ACCA) at Stratford College, thanks to the International Organization for Migration (IOM) that paid his tuition fee and bought a laptop for him
Before this gesture, the Youth Empowerment Project (YEP) has provided him training opportunities and later selected him for a mini grant. He received training at Sterling Consortium in satellite installation and electronic repairs.
Jerreh is now a certified technician, having learnt some skills which can earn him income.
He used the mini grant of one thousand dollars to purchase some satellite equipment, necessary to run his own shop.
Cham finished his accounting studies and hopes to volunteer for the IOM in order to gain job experience before starting his job career.
Just like many other yourh, Jerreh's journey to Europe was motivated by the popular notion that "it all glitters in the West". His mother has been a gardener and had invested almost all her little proceeds into Jerreh's education.
"My mother has contributed immensely towards my education especially after my father's death. She would use the meager income she generates from the sales of her garden produce to pay for my education. As a son, I want to reward her for her effort. I thought Europe is where I could excel quickly and support my mom and family."
On how the journey was and what he endured, he admitted that the journey was, "not a nice one. It was a very difficult journey. It was too tough. I suffered trafficking and torture."
Young Jerreh was jailed twice. This goes with terrible prison conditions and horrible maltreatments. "The food I ate while in jail was extremely bad. I will be sometimes hired to work and promise to be paid in cash, but on many occasions I was given clothes or food instead," he lamented.
These ordeals, Jerreh thinks, could only happen to him due to his status as an irregular migrant. Having gone through such a life experience, he has a strong message for potential migrants: "I would never encourage anyone to embark on the journey."
In 2017, the International Organization for Migration (IOM) met Jerreh in one of the prisons in Libya. With funding from the European Union, IOM support migrants who wish to voluntarily return to their countries.
For fear of stigma and conscious of the amount of money he already invested into the journey, he was initially reluctant to return home.
"I know there will be some degree of stigma when coming home. This has been the case with others who returned. And when I thought of the amount of money I already invested to reach in Libya, I turned down the request of returning home voluntarily," he said.
He then gave the idea of returning a couple of thoughts: "One day, I said to myself, I have to return to my country. There is a lot I can do in my country and I am certain that I can make it there. So when IOM came back, I told them I want to come home," he said.
Jerreh is a familiar name among potential migrants in Gambia. He is known for using his story to deter others from embarking on the journey.
"Since I came, I have been doing presentations for IOM and at times for the Youth Empowerment Project (YEP)," he said.
Read Other Articles In Youth Forum