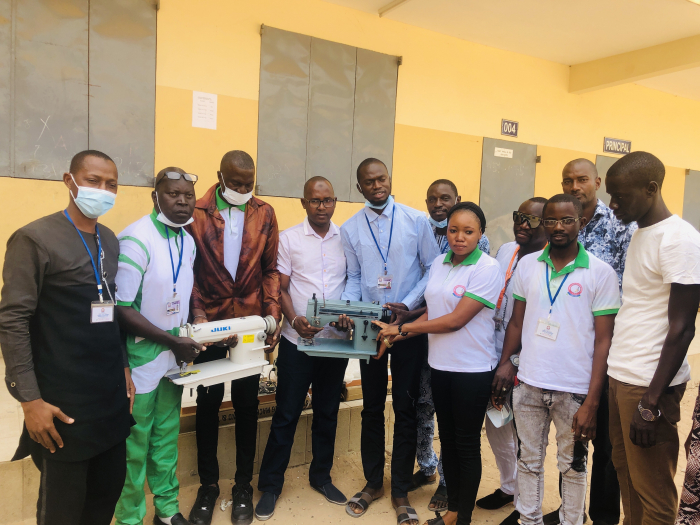 Formed in 2019, the association seeks to bring together professional tailors especially those in Lamin Town in order to empower and foster unity among members.
At the presentation, Essa Trawally, secretary-general of the Association, urged beneficiaries to ensure judicious use the machines to encourage others who are yet to benefit.
The association, he said, is youth-led thus soliciting support from government and NGO's to help empower its members.
"Empowering youth is indirectly preventing them from embarking on irregular migration." he added.
Sarja Suso, a beneficiary, underscored the importance of skill acquisition, saying he has learnt skills and never regretted it.
"I use it to teach others and this association has broadened my experience. I have been sewing for a while and it has opened doors for me because from tailoring, I have managed to travel to many countries because I engage in almost all type of sewing. I feed my family and beyond through this skill and joining this association has helped me learn from my fellow tailors. We contribute and save to Reliance Financial Services which enabled us to get a loan which we use to buy these machines for us." Suso stated.

He thus urged Gambians to patronise and support their fellows as skills contribute immensely to national development.

For his part, Alh. Yusufa J. Gomez, adopted father of the association, reminded that many youth have found purpose after joining the association, as it has made them acquire skills, develop themselves and their families.

With a membership of 42, the association also aims at empowering youth to gain skills for self-employment and avoid risking their lives in the perilous journey.
Read Other Articles In National News