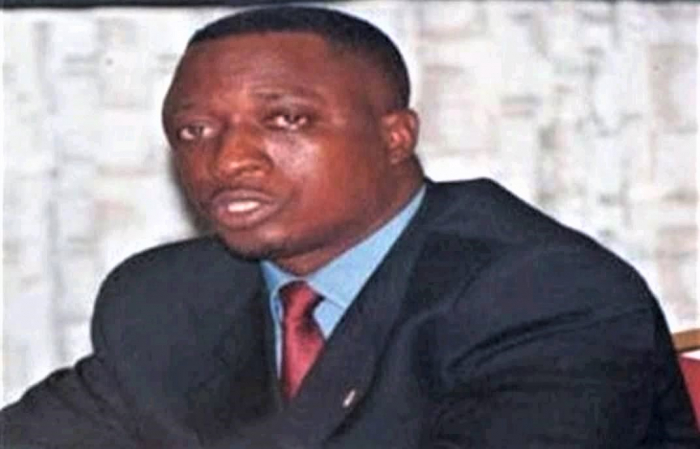 His testimony followed an objection by the State Lawyers that he could not testify but the High Court judge, Justice Ebrima Jaiteh said Touray's right to testify cannot be taken from him.
Touray was a member of the outdated AFPRC Government and was a long-serving minister of Local Government and Lands under both the AFPRC and APRC regimes. The retired military officer is the third defence witness in his trial where he is accused with murder.
According to the indictment, Mr. Touray murdered Ex-Finance Minister Ousman Koro Ceesay in 1995 at his residence in Kololi. Touray pleaded his constitutional immunity but the court entered a plea of non-guilt on his behalf.
He testified that he knows Alagie Kanyi but was quick to add that they don't have a work relationship.
He said after the 22nd July 1994 military coup he continued to work for in the Gambia National Army even though he was a member of the Council, which was the Government. He said the members of the Armed Forces Provisional Ruling Council (AFPRC) Government where ex-Chairman Yahya Jammeh, Second Lieutenants Sanna Sabally, Sadibou Hydara, Edward Singhatey, himself and two ex-officio members in the persons of ex-Captain Lamin Kaba Bajo and ex-Captain Ebou Jallow.
He said on the day of the incident (Ousman Koro Ceesay died) he took Fatoumata Touray, Mariama Minteh, Awa Minteh and Adama Minteh to school. He informed the court that Lamin Ndour, one of the prosecution witnesses, was the one who drove him with his family.
He said from school, he continued to Banjul where held a meeting with the July 22nd Movement at his office in planning for ex-Chairman Jammeh's return from the Organisation of African Union (OAU) summit held in Ethiopia. He explained that after preparing the meeting, he couldn't meet the ex-military leader to approve what the meeting agreed upon.
He said after the meeting he went to his family compound in Banjul and performed the Friday prayers. He said he then went home with the school children.
The case was adjourned to today at 10 a.m. for the continuation of his testimony.
Earlier, Yanks testified that he was enlisted in the Gambia National Army in 1986 as a recruit, adding he graduated from Muslim High School in 1984.
Touray was a private soldier, a Sergeant in 1989 and a Second Lieutenant in 1990.
He said he had his infantry officers course in the United States of America and returned in 1991, adding he was posted at the 1st Infantry Battalion as Platoon Commander responsible for the Support Team.
He testified that in 1992, he was redeployed to the 2nd Infantry Battalion in Farafenni and was posted at Kundang Military Camp as the Officer Commanding. In 1993, he said he was redeployed to the 2nd Infantry Battalion headquarters.
Read Other Articles In Headlines