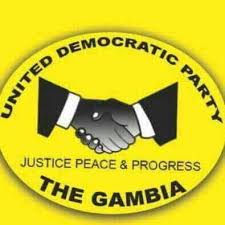 Almameh Fanding Taal suggested that an urgent medical check-up is needed for doers.
Last week a video of alleged unknown individuals setting ablaze the party's (UDP) donated covid-19 facemask to Gambians went viral with many condemning the act as unacceptable.
Early this week, the leader of the Gambia Moral Congress (GMC) condemned the act, saying the doers should be arrested and prosecuted.
"This unacceptable human behavior of people should not be seen as any other thing, but only an act of ignorance and extremism," Mr. Taal told The Point in an interview.
"We live in moments where global organisations and governments are finding it difficult to supply basic covid-19 health protective equipment to people like the facemask. And so if the UDP with an initiation from her youth wing wanted to support the government in the fight against the current surge in positive cases of the pandemic and some people are distracting them, they should be termed as ignorant and extremists," he said.
He stated that the opportunity of putting any political differences on a particular political party should not be manifested during this covid-19 trying periods, adding that the world's politics is now focused on combating the coronavirus pandemic.
"This should have not been a period where people would still show their political differences and immaturity when we already face a common battle to win. I can tell you that we are not bothered as a party if an individual is somewhere else thinking covid-19 is based on politics. Then why should we waste our time talking about the person. We are only a political party doing our part in the fight against the pandemic.
Read Other Articles In Headlines