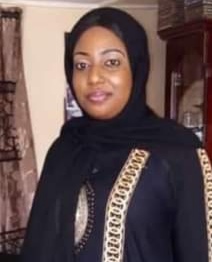 The deceased was also reportedly referred to the Medical Research Council-The Gambia (MRCG) for medical attention. "However, nurses on duties said they didn't have space for such complicated cases," a source familiar with the matter told our reporters.
Our reporters yesterday visited (ASB) hospital to get first-hand information on the incident. A source who is familiar with the matter and spoke to our reporters on the condition of anonymity confirmed the development to The Point.
"The deceased who was pregnant reported to the hospital on Tuesday 1 August 2020. She was successfully operated on Tuesday and gave birth to twins with no complication. However, on Wednesday 2 August, she reported back at the clinic with some coughing and breathing problems."
"We suspected these are signs of covi-19, hence we decided to refer her to the EFSTH for medical attention. Unfortunately, when we arrived in Banjul the nurses on duties refused to admit her due to her sign of covid-19. The nurses referred us back to our hospital and asked us to call the covid-19 free number (1025). The lady was in pain and we noticed that if she didn't get attention her situation could get worse," our source added.
The hospital management, our source further added, after returning from Banjul, decided to refer the patient to the MRCG for medical attention. "Unfortunately, the nurse we found on duties said they didn't have space for such complicated cases. We then come back to the hospital with frustrations."
"We therefore decided to contact some senior authorities within the Ministry of Health. The authority later called and informed us to refer the patient back to the EFSTH. Upon arrival at the hospital, she was admitted. In fact, the first doctor who attended to the patient found her alive," our source stated.
"However, within some minutes after the doctor attended to her, she was pronounced dead. I understand that an official from the Ministry of Health has asked the hospital management to write a comprehensive report detailing how the incident happened."
Reacting to the incident, Abiye Romeo, a Gambian, said: "This is what happens when nobody is held responsible for negligence causing death. My wife gave birth to twins same Tuesday night at SOS and I was right there in the delivery room throughout the process, hands on to make sure nobody gets stupid, careless or just plain unprofessional. The midwives did an excellent job and I will remain forever grateful to them."
Kebba Sanneh, the spokesperson of the EFSTH said: "The hospital management are aware of the incident and that investigation into the matter is on-going."
"What I understand is that this patient came to the hospital and was suspected of having covid-19. We believe there's a national coordinating team of this covid-19. He argued that they should not refer the patient to EFSTH since she already had covid-19 signs.
He said: "Even at our homes, if someone is suspected of having covid-19, there's a national coordinating team and there's a number which is (1025) and they should have called them."
Read Other Articles In Headlines