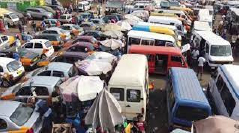 The main objective of the agreements reached with the General Transport Union is to facilitate the smooth movement of people and goods in the country and beyond. As such, the implementation of the above agreements will be effective Monday, 11th April, 2022.
Therefore, all transporters or operators wishing to ply route(s) covered in the route licensing scheme as indicated in the previous press release issued by this Ministry, are urged to register on or before Monday, 11th April, 2022.
The Ministry of Transport, Works and Infrastructure will be responsible for registration and issuance of permits and stickers for free at various garages across the Greater Banjul Area and West Coast Region.
Drivers are strongly urged to comply with this route licensing scheme operational framework. Failure to do so may attract fines and penalties as prescribed in the Traffic Offences Act and its regulatory instruments.
The Office of the Inspector General of Police through its Traffic Department is instructed to enforce this policy.
The cooperation of the general public, especially the drivers, is highly solicited.
Read Other Articles In Headlines