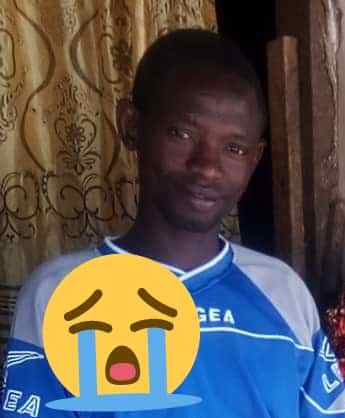 According to family sources, he went to clear his firewood's surrounding to prevent it from being consumed by the fire, but in the process he consumed by the fire.
His young uncle, who spoke to our reporter, explained that when the young man saw the wild fire approaching, he tried to run but collapsed about 100 meters away from his firewood because of the smoke he had inhaled and was burned to death by the fire.
The deceased left behind two daughters (4 years old and a one month old baby).
Free Jammeh explained that the day prior to the death, Lamin and other colleagues went to work at Dumbuto village where they made local mud blocks.
He further explained that on Friday morning, there was a funeral at Dumbuto and most people from Wurokang went to the burial. "We thought that Lamin went there too," he explained.
However, he said on Saturday morning, when his friends came to pick him up to go to work, the family told them that Lamin spent the night at Dunmuto. But when they called Dumbuto, they were told he did not spend the night there.
It was then that a child told them that Lamin informed them that he was going to the bush to clear his firewood's surrounding and will return before Jumma prayers, he further explained.
Mr. Jammeh said at that moment, they made an announcement for villagers to go and search for him in the bush and unfortunately, they found him consumed by the fire.
He said the saddest thing is the firewoods were not touched by the fire. He said they saw the fire on Thursday evening but did not know who started it or when it started.
He also said that representatives of the Ministry of Health and police were present at the scene but the fire and rescue services were not.
He said Lamin was the third casualty of bush fires in the past three years that he knows of within the region.
Mr. Jammeh, who was in tears while talking to our reporter said, Lamin's death has devastated them as he was the breadwinner for his family and aged father.
Fanta Camara, women garden head, expressed sorrow at Lamin's demise, saying lack of decent job opportunities within the region is the cause of Lamin's death because if there were decent job opportunities, he would not go to the bush to look for firewood to sell for the sustenance of his family.
She said they do not feel safe living within the region anymore with fires killing people yearly. She therefore called on Department of Forestry to come up with measures to prevent such occurrence as well as government to create decent job opportunities for youth of the region.
Read Other Articles In Headlines