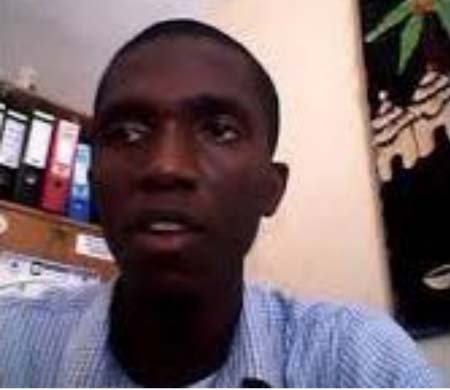 The Young Volunteers for the Environment (YVE) The Gambia are to stage two events in September as part of its Action 2015 campaign.
The ongoing Action 2015 campaign is line with the recently formulated Sustainable Development Goals (SDGs), which deals with the three thematic areas: ending poverty, inequality, and climate change.
In an interview with The Point newspaper, Joe Bongay, executive director of YVE, said the first event will be a Citizen Consultation Forum which will take place at Tango on the 10 September.
"It will be a whole day workshop where various stakeholders like the Ministry of Environment and Climate Change, ActionAid The Gambia, the National Youth Council, and various other youth groups will take part," he said.
The event will be a Candle Caravan Talent Night on the 24 September at the Father Farrell Hall in Westfield, Mr Bongay said.
"This event will give young talented people from different youth groups the platform and the opportunity to use their creative minds to voice out their opinions on issues affecting them through various art forms including music, drama and dance," he said.
SDGs are a new, universal set of goals, targets and indicators that the UN member states will be expected to use to frame their agenda and political policies over the next 15 years.
The SDGs follow and expand on the millennium development goals (MDGs), agreed to by governments in 2001 and are due to expire at the end of this year.
Mr Bongay declared that it is the responsibility of the YVE to advocate for the civic engagement of young people towards the new set of goals, adding that it is high time young people took part in the decision making process at both national and international level.
Although the staging of the two events scheduled for 10 and 24 September may be seen as baby steps towards achieving the SDGs, members of the YVE said their will spur other youths into playing their own part in the attainment of the new set of goals.
Read Other Articles In Article (Archive)