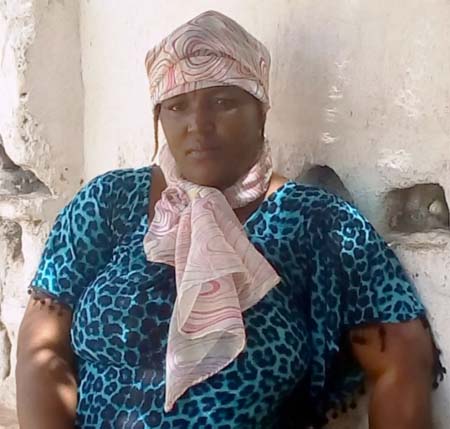 Reny Turay, a single mother of three and who is currently battling breast cancer is appealing for support from individuals, philanthropists, NGOs and the government to support her undergo treatment.

The 34-year-old Sierra Leonean was living a healthy and happy life with her Nigerian husband and her three children before he left them for a woman he currently lives with abroad.
The single mother is also facing a civil suit at the Bundung Magistrates' Court for rental debt worth over sixty thousand dalasis. The case is hanging due to the Covid-19 pandemic.
Madam Turay, a then vendor saw her healthy and happy life cut short when she was diagnosed with breast cancer nine months ago.
She explained that she currently feeds her two daughters and a son from neighbors' support while they are temporarily sheltered at Janet basic cycle school in Sanchaba by the school's owner until the resumption of school.
She added that two of her children who were going to school had to drop out because she can no long pay for them.
The traumatized women said she once contemplated on committing suicide but decided she had to be strong for her young children.
"Anywhere I stayed I had to be evicted because I could not pay the rent as a result of my sickness," she further explained. She has lived in The Gambia for over 20 years.
She said in Dakar, she was told by doctors that they have to cut her breast but because she could not afford it she decided to come back to The Gambia.
She is therefore appealing to anyone who can assist her to help her. Anyone willing to help Reny can contact her on +220 3245115. She thanked all concerned persons who have been helping her with food and other basic things.
Read Other Articles In Article (Archive)