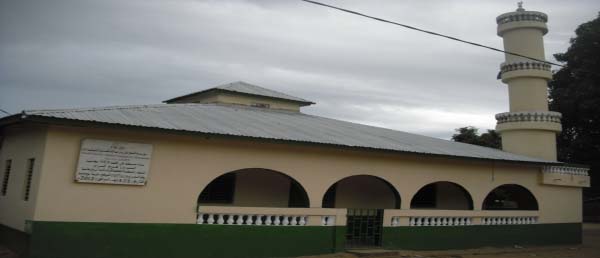 Hundreds of people on Friday converged at Yundum 'Kennieye Dinka' community to witness the inauguration of a new Mosque sponsored by the International Organisation for Cultural Heritage based in New Yundum.
Yusupha Jarjusey of 'Kennieye Dinka' said that before the intervention of the organisation for cultural heritage, the community itself started construction of the mosque.
However, he said, most of the work on the mosque up to completion was done by the organization, which handed over the completed mosque to the community some time ago.
Before the construction the mosque, the other mosque called Bilal Mosque in the community was far away, so people were trekking the distance every time to go for prayer, hence the 'Kennieye Dinka' community decided they needed a mosque and thanks to the benevolence of the International Organisation the construction process was fast.
"The organisations spent up to half a million dalasis in building the mosque," he said."The entire community is happy with their work."
He said they have already got a committee that will be in charge of the mosque to maintain and upkeep it.
Imam Lamin Ceesay, who delivered the inaugural sermon of the mosque, said anyone who builds a mosque for Muslims to pray for the sake of Allah (SWT), will be rewarded with a house in "Janatul Firdaus" - one of the most exalted part of Paradise – by Allah.
"A Muslim should not belittle a good deed because no matter how small a good deed is, it can lead the doer to Paradise.Similarly, a Muslim should not disobey Allah because no matter how small you disobey Allah you can go astray," he added
The Imam said building Allah's House (mosque) across the country is contributing to the growth and strength of Islam hence Muslims should be ready to involve themselves in such practice.
"Mosques are built for worshipping Allah, nothing else should be worshipped there or associated with worshipping Allah," he warned."Mosques are not built for people to make announcements or for selling of products.People should desist from these kinds of things; a mosque is a House of Allah."
Read Other Articles In Article (Archive)