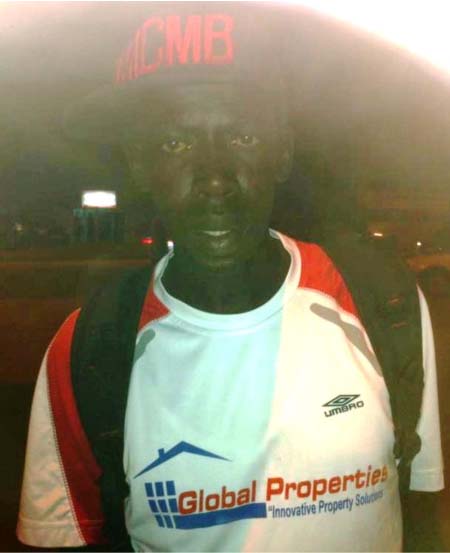 Baboucarr Sohna, Public Relations Officer of the Serrekunda East Sports Development Organisation (SESDO), has described the ongoing youth tournament organised by the zone as a form of giving security to senior teams for not losing their young players.
Sohna, who was speaking to Pointsports on Monday, said the reason for staging the tournament is also to encourage young teams.
They also want to discourage rampant breakaway teams coming to participate in the nawetan qualifying rounds, he added.
PRO Sohna stated that the tournament will help senior teams to have courage and confidence in their young players as nawetan is all about youth and community socialization.
"Within the few years to come these are players who would be playing for their senior teams in the nawetan proper," he noted.
He also said there is not much money involved in the tournament but they aim to do better come next year as everybody is now aware of the tournament.
Sohna took time to advise senior nawetan teams to come out in their numbers to support their youth teams, saying these were the youth supporting them throughout the senior nawetan proper.
"The tournament is going on well and smoothly with them," he said, adding that they have seen a number of goals, which shows that the kids are doing well.
He said further that the kids have so far put up good behaviour, even though there are security officers keeping the peace at the tournament.
Saho said they only charge five dalasi at the gate, to pay the percentage of referees, as there is no sponsor for the tournament as of now.
Meanwhile, Hannover FC on 25 November 2013 drew 1-1 with R.S.L Zurich FC at the Serrekunda East Mini Stadium in the ongoing SESDO Youth tournament.
On 24 November 2013, Latrikunda United drew goalless with One Love FC in the 5pm encounter at the East Park, while Ebbeh Gi FC beat M.L Dobis FC 2-1 in the 3pm kickoff of the same day.
In the 9am game of the same day, Campeh Bi FC beat Bradford FC by a lone goal. On Friday 22 November 2013, Manchester United drew goalless with Nguma FC.
On Thursday 21 November 2013, Real Betis FC lost to Bantaba United by a goal to nil, while Falcons FC beat Milan FC by the same score on Wednesday 20 November 2013.
Leeds United on Tuesday 19 November 2013 beat Balla Academy 1-nil, while Abuko United by the same score in the opening day of the competition on Monday 18 November 2013.
Read Other Articles In Article (Archive)