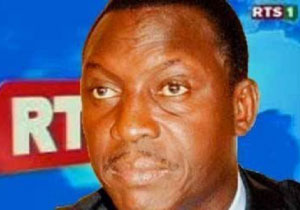 Erness Jatta has emerged champion of the grand combat organised by Njie Gorre Promotion on 15 June 2013 at the Serrekunda West Mini Stadium.
He defeated Kunta Kinteh after going through a tight wrestling physical contact.
The weekend wrestling combat was named after Senegalese High Commissioner to The Gambia Babacarr Diagne.
In the same development, Hoyontan won Mborran, the second clash followed by Jokadu, who won Balla Gambia. Gui Gi also gained his victory over Fifty, and Sa Thies pulled down Escuteur. 
Speaking to reporters, the Senegalese High Commissioner to The Gambia Babacarr Diagne expressed his delight over the team work of the two sister countries through sport.
"Seeing these people here together shows that Senegal and Gambia are the same. You cannot distinguish the people. We all belong to the same families," he says.
The High Commissioner further said Gambian wrestlers can be the same as Senegalese wrestlers provided they have the support.
He says: "Wrestlers of both countries have the same skills but Senegal is ahead because to financial support."
He however revealed that there were sponsors from Senegal who were interested in sponsoring the just staged wrestling, but he said that due to the time they got to know about the event they could not make it.
He however said there are possibilities that The Gambia will soon be at the stage of Senegal if wresters are supported.
He thanked the two Head of States and congratulated Njie Gorre for the love he has in promoting and helping the youth. He also appealed to companies to support wrestling in the country.
A former wrestling promoter in Senegal, Mr Gastong Mbenga, who promoted the discipline in his country from 1992 lasting for 21 years, congratulated Njie Gorre for the support while honouring his invitation by the High Commissioner to The Gambia.
He called for the encouragement of the sport in The Gambia through support, saying Senegalese wrestlers also come to The Gambia to prepare for their combats in Senegal.
The former promoter however said this was the first time he ever came to The Gambia to witness wrestling, saying the future is promising for Gambian wrestling.
He also said he needed to take a break after promoting wrestling for 21 years, and could probably return to the system in the future.
He later disclosed that it was never easy for him, as promoting involves a huge sum of money.  He however said it was never a loss to him as he was working for his nation.
Read Other Articles In Article (Archive)