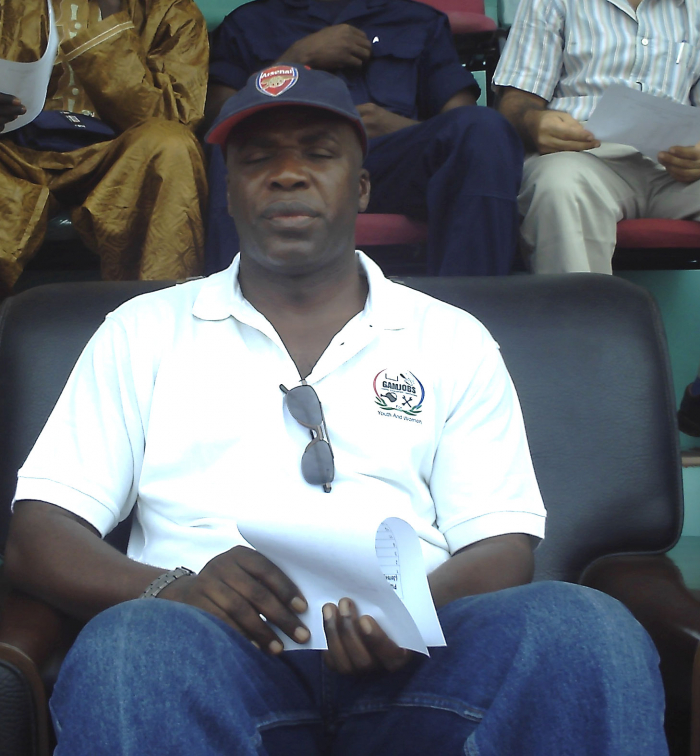 The Minister of Youth and Sports, Mr. Sheriff M.L. Gomez, on Wednesday 1st July 2009 presided over the inauguration ceremony of a new task force members of the National Youth Council (NYC) at ceremony held at the Independence Stadium in Bakau.
In his inaugural speech, Minister Gomez applauded the newly task force members for accepting to serve in the committee. He said that his ministry will do all efforts to make sure youth are properly taken of so that they can contribute to nation building.
He appealed the new members to work hand in glove in their endeavour to realised the dreams and aspirations of NYC. He also signifies understanding and unity among members of the task forces for the improvement and development of the council.
For his part, the Permanent Secretary Ministry of Youth and Sports, Mr. Mam Mbyick Njie, said the newly NYC task forces members were elect by the previous members.
He revealed that the previous members have done extremely well during their tenure of office and he urged the newly elected task forces members to emulate them.
According to Mr. Njie, the National Youth Council was established by an Act of Parliament in 2000, and the body co-ordinates, monitor and implement youth programmes and advices government on all youth matters.
"NYC organises, co-ordinates youth programmes, polices and provide guideline for the orientation of youth organisations with the view of harmonisation various youth operation in The Gambia,'' Mr Njie pointed out. 
The new NYC task force committee is shared by Lawyer Almameh Fanding Taal.
Other members include Joseph Pecock, Omar Dibba, Matida Daffeh, Aminata Hydara and Edward Gomez.
Read Other Articles In Article (Archive)