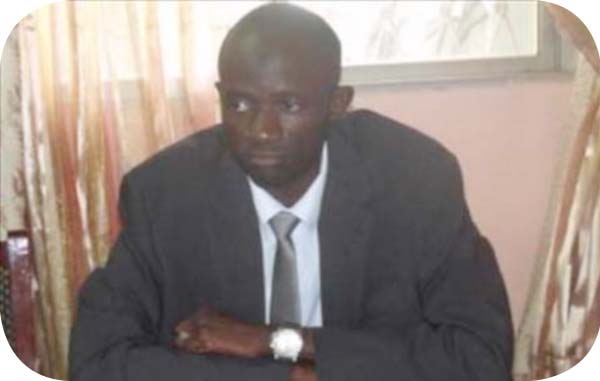 In today's Youth Forum, we bring you the recent OIC young leaders summit held in Istanbul, Turkey, from 12-13 April 2016, attended by Hon. Alieu K. Jammeh, Gambia's Minister of Youth and Sports, where he delivered a speech on the role of the government in ensuring youth development.
In his speak, Hon. Jammeh said The Gambia is known for its tradition of nurturing peace, promoting peaceful co-existence and tolerance between its people and propagating the same in the world.
"These are values we cherish, and jealously protect."
He pointed out that If only the world could adopt these divine principles and recognize the diversities of traditions and cultures, and appreciate the general differences in value systems, then, just like small Gambia practices, the world would know peace and promote tolerance.
"Likewise here in Istanbul, you have a centuries-old history of co-existence between civilizations and religions of East and West of the world," he said.
Indeed, Allah (SWT), teaches us in the Holy Quran, thus: "And we created you into different nations and different tribes, so that you may get to know one another."
However, and regrettably for that matter, we live in a world confronted with wars and violence, leading to disruption to orderly societal existence, failing economic systems and fanatical secularism, all stalling and undermining development and progress of the human race.
"In fact, in a recent statement on violent extremism by the Secretary General of the United Nations, Ban Ki-moon, he noted that the vast majority of victims of violent extremism worldwide are Muslims.
"The Muslim youth seems to have lost its compass to fulfill Almighty Allah's design as a vicegerent on earth.
"Our countries and people, first and foremost, need to have a look at how to promote peace, tolerance, and peaceful co-existence in our societies as necessary conditions for sustainable development of the Muslim Ummah."
He underscored that on its part, The Gambia continues to work hard to instill these fundamental pillars of Islam into the general orientation of their young people.
"At policy and programme levels, we have established relevant institutions addressing essentials needs and aspirations of our young men and women."
He added that aside from the Ministry that has overall functionality for policy evolution, coordination, monitoring and evaluation of youth programmes and projects, the government established the National Youth Service Scheme in 1996, the National Youth Council in 2000, and the National Sports Council in 2000.
He said a National Enterprise Development Initiative for youths and women in 2004, as well as an Award Scheme called the Presidents International Award established in 1979 to expose young people, between the ages of 14-25, to various challenges of life so that they become responsible aggregates in national development.
"All these institutions are then supported by various legal instruments and elaborate policy frameworks. These include a youth Act and a policy, a sports Act and a policy," he said.
"In the areas of representation, young people get appointed, nominated and elected to influential positions of responsibility in Cabinet, Judiciary, Legislature, Civil Service, and Local Government Authorities.
"In the National Assembly/Parliament, we have youths nominated by the President to represent youth issues, whilst others are elected through the ballot box representing constituencies," he said.
Furthermore, he added, the platform created through a National Youth Conference and Festival is organised biennially, that accords young people from across the country to directly dialogue with government and development partners on issues pertinent to their development.
It runs for a week, whereby various agencies of government are invited to deliberate on their sector specific policies and programmes that targets the development of young people.
"This has particularly been helpful in generating understanding and familiarity for young people on the operations of government and, to a very large extent, in managing expectations.
"As a country, we do recognize that we cannot sit on our laurels and be complacent with these successes registered, but rather look around to share and learn experiences as widely as possible; for every day comes with its unique challenges in youth work that require untested methods of responses."
This is why this year in May, he went on, the African Union in collaboration with the government of The Gambia, will be organising a continental youth summit in Banjul, The Gambia, to review the implementation rate of the African Youth Charter.
The Youth Minister further said the Charter was adopted by heads of state and government of Africa in 2006, as a legal instrument championing youth empowerment and development on the continent.
"The review meeting in Banjul will avail all stakeholders in youth work an opportunity to reenergize youth work on the continent with renewed prioritization," he further told the OIC youth summit.
Read Other Articles In Article (Archive)