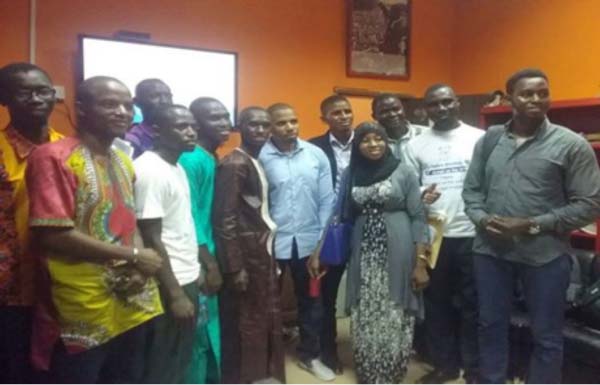 The Legacy, a youth-led NGO, held a seminar on civic engagement, on 22 October 2016 at the American Corner in Bundung.

The guest speaker on the seminar was Dr Ismaila Ceesay, a lecturer at the University of The Gambia, who spoke on "Preventing the Prospect of Electoral Violence: The Role of Young People in Championing a Peaceful Election (2016)."
The programme, which developed the capacities of students from senior schools and tertiary institutions, was on different thematic areas, and key among them is the role of young people in preventing electoral violence.
Speaking at the forum, the Acting Executive Director of The Legacy, Muhammed Lamin Dibba, said the seminar was on the roles of the youth in championing peaceful elections.
He said young people are not only future leaders but partners of today.
He said The Legacy as an organization is with the determination to develop the potentials of young people, to release their energy to make a breakthrough in their respective aspirations.
"As The Gambia goes to polls In December to elect who will represent us in the next five years, The Legacy spare no time in making certain that we gather the young people who constitute the majority of the population, to polish their minds about the ideals of electoral peace and unity," he said.
Dibba, who doubles as the The Legacy Programme Manager, encouraged all youths to jealously guard the peace and stability of our beloved motherland.
In an interview with the press after the seminar, The Legacy Secretary General, Sheikh Omar Sillah, said youth engagement in elections is crucial because inclusive participation is a fundamental political and democratic right.
He added that actively promoting the inclusion of youths in political processes is not only about norms, values and rights, but also about practical politics.
"Young people between the ages of 15 and 35 constitute one-third of Africa's population."
However, he said, youth influence in national politics remains limited.
He added that youths are critical in bringing about social and political transformation in Africa.
Speakers at the forum included Ebrima Bah and Saidou Jallow.
Read Other Articles In Article (Archive)