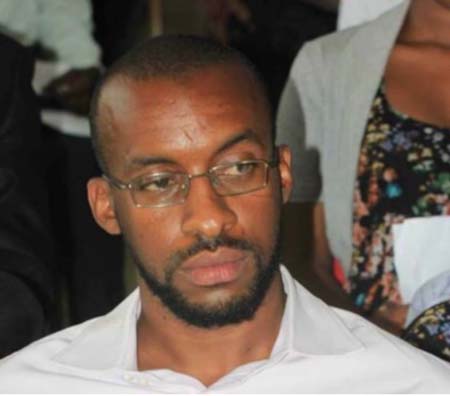 In today's edition of the Youth Forum, we bring you our recent interview with Hon. Samba Bah, Speaker of the National Youth Parliament (NYP).
The National Youth Parliament has issued an impassioned message for eligible young Gambian voters to go and register for the December 1 2016 Presidential election, saying turnout in registration centres is so far "dismal".
In an interview with The Point newspaper, Hon Samba Bah said: "Election is one of the elements in our democracy. It is vitally important that people, especially the young ones, register and exercise that right. It is only by registering that they can be able to vote. Since we have a huge youth-folk in the country, it is important that they go to their nearest registration centres and register, so they can vote."
"Having a voter's card will give young people the power to determine the people they want to govern them and the sort of government suitable to their taste," the youth leader, who also lectures at the University of The Gambia, stated.
He added: "It is only by having that crucial vote that a person can be able to have a say over the person who canrepresent his/her interest, the type of party and the development programmes that party is putting forward to advance The Gambia."
Everyone should build interest in this, because in the end we are all affected by policies and politics.
He also said: "We still have some days to go, for those who are yet to register to do so. Up to 12 March 2016, the deadline set by the electoral body, they can register."
Talking about the excuses given by some potential voters for not registering because of the IEC's D100 levy, Hon Bah said it is rather unfortunate that this is happening [that a levy or fee is attached for card replacement]. However, he noted, people should not try to hide behind such excuses and fail to register because of the D100.
"I will say that 'don't step back from taking part in the election of this country," he advised. "The development needs of your community and the interest of the common good far outweigh the money – the D100."
Young people should take part not only in elections but also in the political processes, he said: "The institution that I lead, the National Youth Parliament, has been working around the clock since last year, and before, to build up the interest of people in the political processes of our country through our civic engagement in legislature and popularization of the local government act project.
"Our radio programmes have served as platform where our elected officials, other public figures have engaged directly with the electorate.
"This is all part of our efforts to educate, enlighten and inform people about their civic rights, as well as strengthening transparency, accountability, devolution for regional development and good governance.
"This can be made firmer if people take ownership of this process. That is why I am making a cast-iron appeal to the young people: Go and register, and vote. Your vote is your democratic right. Don't rob yourself of it."
Read Other Articles In Article (Archive)