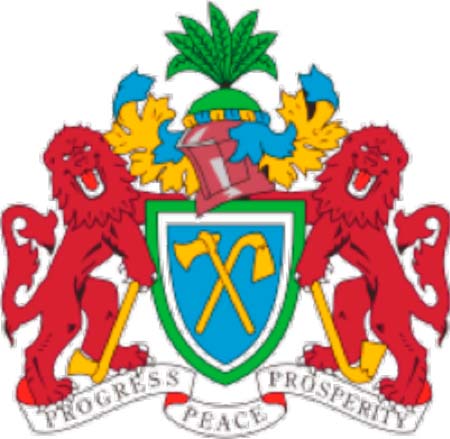 Hello and a warm welcome to another exciting edition of the weekly Youth Forum which comes every Tuesday dealing with youth matters.
In today's edition, we bring to your notice that the year 2016 marks exactly ten years since the adoption of the Africa Youth Charter (AYC).
Launched in Banjul, in July 2006, by the Seventh Ordinary Session of the African Union Assembly of Heads of State and Government, the Charter eventually entered into force on 8 August 2009.
It was adopted in Banjul, taking into account the progress made as a country in youth empowerment and development.
According to a press release from the National Organizing Committee, The Gambia has been given approval by the African Union to have the honour to host the continent-wide commemoration, also known as Banjul+10.
"Two hundred delegates from across Africa, including youth leaders, ministers for youth affairs, state representatives, African Union Commission, are expected to grace the commemoration slated for May 25, 2016. This will also coincide with Africa Liberation Day.
The Charter is the first legal framework of the AU in favour of the empowerment and development of the youths on the continent.
35 member states of the AU have so far ratified the instrument, committing their nations to the fulfillment of the rights and obligations of young people, as enshrined and guaranteed in the Charter.
Moreover, 2016 will also mark seven years into the Decade of Youth Development in Africa (2009-2018), a declaration endorsed in 2009 by the Assembly of heads of state and government of the AU.
Ten years on, it is essential to take stock of the progress made, share good practices, renew commitments and map out a concrete way forward for realising the ideals of the AYC for youths, while also contributing to the attainment of the goals of the AU's Agenda 2063 and Sustainable Development Goals (SDGs) of the United Nations, the release added.
Preparations are in high gear in making the event a successful hosting and already, the National Youth Council (NYC) and its line Ministry have set up a National Organizing Committee with representatives from the Government, NGOs and development partners.
The release indicated that Banjul+10 seeks to provide a common platform for member states to conduct a peer review of the AYC, noting that the commemoration will feature a youth summit and a high-level political forum, as well as presentation of progress review reports.
There will also be Africa Youth Awards, which aims to celebrate and award the achievements of outstanding African youths across all fields of human endeavour.
The National Organizing Committee, the National Youth Council and the Ministry of Youth and Sports wish to thank the government of The Gambia, under the leadership of President Yahya Jammeh, for accepting to host Banjul+10.
We count on the support of the government, development partners, and the general public for successful hosting of the event, the release concluded. 
Read Other Articles In Article (Archive)