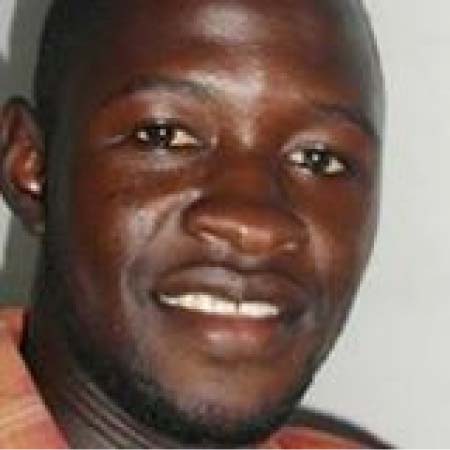 Youth Entrepreneurs' Association (YEA), a non-profit making organization that aims to improve the innovative entrepreneurial capabilities of young Gambians, is hosting a three-week training for young entrepreneurs in the country.
Held at the UK/US Business Centre along Kairaba Avenue, the training seeks to train young people to have the interest to start, or develop their businesses if they already have one.
Organised in collaboration with the US Embassy, the youth entrepreneurship training startup incubator project seeks to equip the youth with the required skills necessary to spearhead innovative initiatives and start their own businesses.
During the course of the project, many young Gambians between the ages of 15 and 35 will have the opportunity to be trained, be mentored by well experienced and successful entrepreneurs in The Gambia.
The theme of the training is centred on youth empowerment through entrepreneurship.
Speaking to Youth Forum, Alieu Jallow, founder of YEA, said his association aims to help young people demonstrate an aptitude as an entrepreneur thereby increasing the amount of homegrown entrepreneurial ventures that will exist for the foreseeable future through their mentorship programme, education and training, research, marketing and development programmes.
"It takes more than a business idea to start business; you need special skills and mentorship to start a successful business," he said.
According to him, the association was initiated by him in December 2012, while studying Economics and Management at the University of The Gambia during which he was fortunate to do an entrepreneur course, which inspired him to come up with the association.
"I was so eager to practicalize what I have learnt in the classroom," he said, but was quick to add that he has also realized that one of the things lacking in the country is mentorship, something that he would like to do his beat.
He thanked the US embassy in Banjul for sponsoring the training, which he said would go a long way in helping the youth in the country.
According to Mr Jallow, the training comprises over thirty young people who have already established businesses and others aspiring to do business.
He further stated that during the training they are expecting to expose trainees into various areas that will help them to be better entrepreneurs tomorrow.
He said they had earlier had an amazing lecture delivered by one William Njie on work ethics and how to establish entrepreneurship and be a successful entrepreneur.
"I was also touched by the presentation of Haruna Drammeh, the CEO of Paradise FM. He also gave us a brief history of some successful entrepreneurs and also shared his personal experience with us," he said.
He also stated that during the training a lot of experts are expected to make some presentation on the success of their businesses and how young people can aspire to adopt the same commitment and dedication to become better entrepreneurs.
He said young people will also be taught by this well experienced resource person about their success, constraints, challenges and how to overcome those challenges in order to be successful in the future.
He also said that during the training there will be group work, where the participants will be presenting assignments that are relevant to become a better entrepreneur tomorrow.
He said the young people will also explain what their work plan is, target for the future to become a good entrepreneur.
Mr Jallow further stated that the association has a bigger plan for the young people of this country, adding that there are a lot that the young people need to achieve to become better entrepreneurs.
He said the association will come up with a lot of innovations that will lead the young people to come onboard and interact, exchange ideas, come up with brilliant suggestions and plans that will guide them to become better entrepreneurs.
He said brilliant ideas will be written and proposed to some of their development partners and investors around.
He finally advised the young people to change their attitudes towards work and respect time, and to set target goals, vision, and self dedication to service.
He noted that before success, one has to encounter a lot of difficulties, but they must plan well for the future as youth and leaders of tomorrow.
Mr Jallow used the interview to call on the youth of the country to join the Young Entrepreneurs' Association in setting the space for their future.
He also warned them to ignore involving in illegal trade and other related crimes such as drugs abuse, back way to Europe and to rather focus on their businesses and future goal.
"I believe with commitment, dedication and together we will build our country, and lead a better life to become business entrepreneurs," he said.
He said his association is ready to support the youth in all they could but lack the required funding.
He then used the opportunity to call for more support as they have the ideas to help nurture more and better young entrepreneurs in the country.
Read Other Articles In Article (Archive)