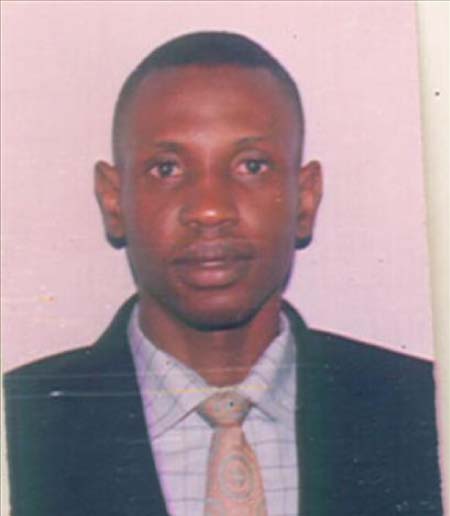 One Ebrima Sanyang, Compliance and Professional Practice Manager at the Gambia Public Procurement Authority (GPPA), yesterday told the High Court presided over by Justice O. Dada that if one was found non-compliant with GPPA, "it does not mean committing fraud".
Mr Sanyang was testifying as the sixth prosecution witness in the criminal trial involving former Lower Saloum NAM Hon. Pa Malick Ceesay and Ex-NEDI accountant, Ismaila Njie.
The duo were indicted on a 23-count charge ranging from neglect of official duty, to disobedience of a statutory duty, economic crimes, stealing by persons in public service, making false document and uttering false documents.
When the case was called, B. Jeng appeared for the state while A. Gaye-Njie and P. Gomez appeared for the accused persons.
The witness said he lives in Sinchu Baliya, and has been manager for two years.
He was in court in relation to the letter sent to them from police headquarters about the former NEDI executive director.
According to Sanyang, there were some questions asked, and they responded to them.
GPPA's mandate is to regulate procurement made by government institutes, which was why the IGP wrote to them.
Certain procurements should be made subject to their approval, before they were carried out, he added.
The letter was then shown to him in court and he recognized it. According to their records, NEDI was not reviewed in 2009, 2010 and 2011 and, therefore, they could not determine their compliance, Sanyang further told the court.
They were reviewed in 2012 and were found non-compliant with the provisions of the procurement Act, he said.
With regards to compliance, there are certain parameters they look at, among them structures, contracts committee, who should be responsible for making decisions, and creation of a special procurement unit.
He also said public institutions should prepare and submit procurement plans for the authority, and there should be submission of reports on a monthly basis.
NEDI were not compliant to any variables; NEDI was not reviewed in 2009, 2010, and 2011, so they could not determine whether they were in compliance or not during those years.
The law is that "when suppliers are known to you, you limit your procurement to them and write to them to come and tender," Sanyang also told the court
Mr Sanyang further said that according to the act, anything more than D500,000 should be subjected to open tendering.
Their mandate was to review and, in case they suspect malpractice, they report to the Auditor General, he also told the court.
Hearing continues.
Read Other Articles In Article (Archive)