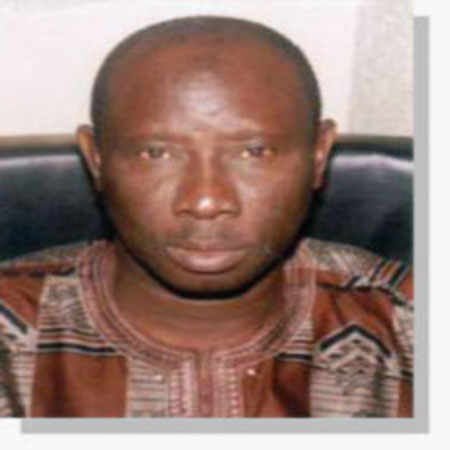 As Gambia Host Senegal on Sunday
As the senior national team of The Gambia, the Scorpions, prepares to take on the Teranga Lions of Senegal in the first leg encounter of the World and African Nations Cup qualifiers, Mass Axi Gai, Secretary of State for Youth and Sports, has called on the general public to be focused, saying that failure to do so would without doubt spell a certain misery. "This game has been taken as a high risk game because FIFA and CAF will be jointly sending inspectors for this game be it here in The Gambia and Senegal.
"Any bad misbehaviour will make the firing line very heavy. Whether we are winning or losing, we should ensure that we behave well," he advised.
The match between the two neighbours, regarded by many pundits as the derby of the year, came on the heels of a fiercely competed first leg 1-1 draw in Monrovia between the Scorpions and the Lone Stars of Liberia a week ago as part of the qualifiers.
According to Secy. Mass Axi Gai, if Gambians are not composed, fail to behave and play properly, there will be problems playing the subsequent match within a week. "Let people understand that we are playing week after week and each game you play will count for your next game. If we misbehave, we will pay the price," he noted.
Under the guidance of new Belgian coach, Paul Put, the Gambia camped a 22-man squad that includes the influential Ebrima Sawaneh, Njogu Demba, both from Belgium, Ebou Sillah, Edrisa Sonko, among others, for the much anticipated decisive fixture to be played at the Independence stadium this Sunday.
The Youths and Sports Secretary called on all Gambians to come all out and support the senior national team for the sake of watching football. "It's a game of pardon and I can assure you that we have a team that will entertain the crowd much more than the Senegalese team."
He further urged the players not to allow suspensions this time around because, as he put it, this is not a match where you take or leave all. "Yes it is just football but sometimes it is beyond football and in this case, it could be because we have a problem with the Senegalese sometime ago. I believe people may have forgiven but not forgotten," he said, while calling on all Gambians to ensure calm.
Having already secured a point in their first leg match in Monrovia, Liberia, The Gambia will not be taken for granted in their bid to not only qualify for the African Cup of Nations in Angola but also the World Cup in South Africa in 2010.
Secy. Mass Axi Gai was a former player for the senior national team and also assistant coach of the team.
Read Other Articles In Article (Archive)