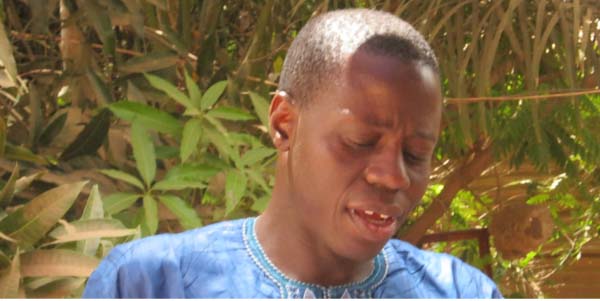 Bakary Saibo Sanneh, chairman of Brikama Area Council (BAC), has said that young people are an untapped reservoir of talent and it is essential to give them the right tools to express their opinions and unlock their potentials.

"Today's generation of youth is the largest in history. Yet too often, across the world, the opportunities for young people to engage politically, economically and socially are limited," he said during the opening of a daylong International Youth Day and 2017 World Day for Cultural Diversity for Dialogue and Development.
Held at Kubuneh village, Kombo Central, the event was organised by Samaasang Federation, an affiliate of ChildFund The Gambia, and it was aimed at enhancing the contribution of youth in cultural diversity and peaceful coexistence of tribes for effective community poverty eradication and enhancing sustainable development.
The event was held under the theme: 'Youth in cultural diversity for peaceful coexistence, eradicating poverty and enhancing sustainable development'.
Mr Sanneh said growing inequality, extreme poverty and the threat of climate change bring into focus the fact that the action (or inaction) of present generation can jeopardise the rights and well being of generations yet to be born.
"When we give youth voice, in politics and public life, strengthen their skills and facilitate their access to decent jobs, they can play their full part in building stronger and more inclusive communities," he said.
BAC chairman noted that empowering young people and ensuring their participation at all levels would help them shape a better and more equitable future for everyone.
He called on for public-private partnerships and joining efforts in eliminating all barriers young people face so as to make them less vulnerable to any sort of exclusion.
"I want to urge you the young people to double up your efforts in nation building. No one will come from the sky to develop this country for us," Mr Sanneh said.
Amadou Tambedou, child and youth officer at Samaasang Federation, said for poverty eradication initiatives to be successful, there must be cultural tolerance among people.
"We can only eradicate poverty and develop as a country if we work together as one people, family and nation and push tribal difference out," he said.
Baboucarr Secka, sports coordinator, West Coast Region, said Gambians should not use their identity as Jola, Mandinka, Wollof, or Fula.
"We should see ourselves as Gambians nothing else," he said. "If we all have this concept the country will be easily develop without much problem."
Lamin Darboe, executive director of National Youth council (NYC), called on young people to be tolerant and respect each other and put aside tribal differences.
"What we should be thinking is how to develop our country, what to eat and how to address the unemployment problems that young people are facing, but not tribal differences," he said.
He also tasked the elders to help in counseling the young ones on the bad effects of tribalism.
Alagie Darboe, National Assembly member for Brikama North, said youth needs to be giving their sense of responsibility, saying democracy and human right goes with responsibility.
He challenged Gambian youth to be responsible in the new found democracy.
"The dream of looking for greener pasture has ended in The Gambia. Gambia is greener and there is no country greener than The Gambia," he said.
"Politics should not be a tool to divide us, it should challenge us. No single party can win election based on tribal line. Tribalism has no room in this country, let us work together as one family and people to the development of our country."
Read Other Articles In Article (Archive)