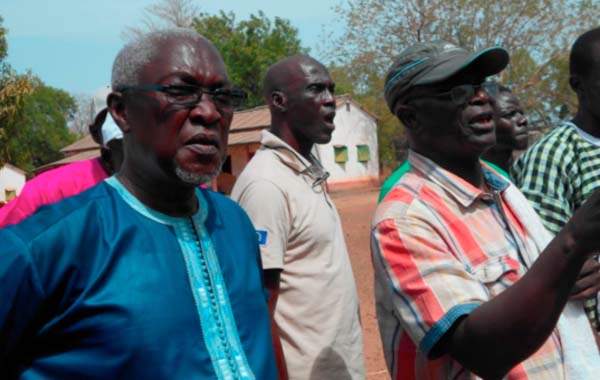 The Minister of Agriculture, Hon. Omar Jallow, has said that his ministry would ensure that the Department of Livestock Services regains YBK camp, located at the outskirts of Janjanbureh in Central River Region.

The camp is presently occupied by the paramilitary officers.
"The camp belongs to the Department of Livestock Services under the Ministry of Agriculture not the Ministry of Interior," he asserted.
The minister made this remark during his recent nationwide tour to various agricultural project sites across the country.
Hon. Jallow said he would first talk to his cabinet colleague, the Minister of Interior, Mai Fatty, on the YBK camp with a view to have it back.
"For the Department of Livestock Services to leave YBK camp would be failure on the side of the government," he said, adding that in as much as they need security, they equally need livestock.
The permanent secretary at the Ministry of Agriculture, Sait Drammeh, commended Dr Duto Sainey Fofana for his efforts in rehabilitating YBK camp.
He said his first visit to YBK camp, when he took over as permanent secretary, he found that the place was totally abandoned.
"YBK camp would be revived because it was known as a center of excellence during PPP regime," Mr Drammeh said, adding that the camp was meant for farmer training not for occupation by the paramilitary.
Read Other Articles In Article (Archive)