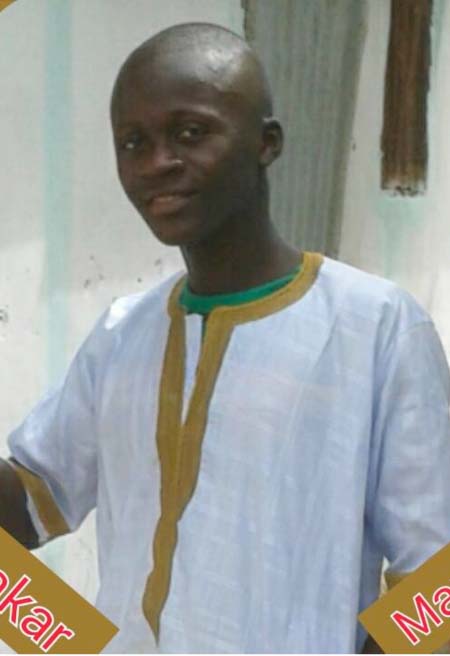 Bubacarr Manneh, a 22-year-old native of Aljamdou village, Upper Nuimi District, suddenly lost his life at a stone-mining quarry last Sunday, a day before he expressed intention to travel to Mauritania to study the Quran.
Pa Bi, as he was fondly called, was the driver of the village tractor.He met his death when the area he was quarrying cut off and fell on him; he died instantly.
Eyewitnesses said his head was damaged and the legs broken.
It was his two other brothers – all three are of the same mother and were all at the quarry at the time of the incident – who rushed to the village to call for help to remove him from under the stones.
The three went to the quarry located at the outskirts of Aljamdou immediately after taking breakfast, to dig up stones for sale.
Residents said the area of the quarry that cut down had been mined for long.
It was Pa Bi himself who alerted his brothers that the portion of the quarry they were standing was about to cut down and his two brothers quickly jumped out of the area but he could not.
The accident was later reported to Abreda Police Station, from where police ordered for the corpse to be taken to Essau Health Centre where he was kept until the following day.
Pa Bi was buried on Monday, the day he planned to leave his village to go for further studies in Islamic Religious Knowledge in Mauritania.
Family members and elders of the community said Pa Bi was a humble man, who had respect for everyone particularly his parents.
"He was highly religious," members of his community said.
Read Other Articles In Article (Archive)