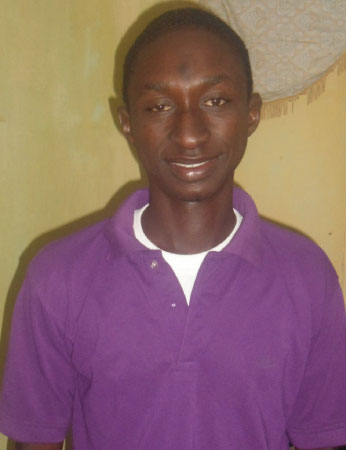 After successfully completing a 4-week tennis course in the Senegalese capital of Dakar, Gambian young tennis coach Lamin Drammeh yesterday morning returned to Banjul with pride.
Drammeh was among a host of other tennis coaches that converged in Senegal for the practical course (Level 2) designed to build the capacities of tennis coaches globally.
In an exclusive chat with Pointsport a few hours after arriving in Banjul, Drammeh said he was delighted with what he learned during the programme and believed it would create a platform for better coaching ability having covered the practical course during his stay in Dakar.
"It was a successful course and I personally learned a lot from the course directors while in Dakar," he said.
"The training has also given me the unique opportunity to be more aware of the talents of the Gambian players because it was during the course that I became fully aware that the country's tennis players are up to the mark compared to the rest of the world in terms of individual talents."
The 26-year-old young tennis sensation, whose admiration for the game has seen him develop a good number of upcoming tennis stars, made his first overseas trip to attend a weeklong ITF tennis conference held in the Senegalese capital of Dakar in 2009.
He has since been benefitting from high quality training course from experts coming from various countries worldwide including France. 
According to him, one of the most amazing moments of the recently ended programme was the basic strolls of the game which however include forehand, backhand, service, smash and volley. 
Drammeh's participation to the just-ended ITF tennis course in Dakar has brought the total number of his involvement in a similar initiative to two within his 13-year career as a tennis coach and is expected to partake in a similar course in Banjul next year.
He used the occasion to shower special thanks and appreciation on the Gambia Tennis Association for chosen him among his colleagues to take part in the course.
Drammeh also thanked his employers, Kombo Beach Hotel, for allowing him to attend the course as well as his parents for providing him the golden opportunity to continue his tennis career with all seriousness.
The course, which kicked off in Dakar four weeks ago, wrapped up on Thursday.
Read Other Articles In Article (Archive)