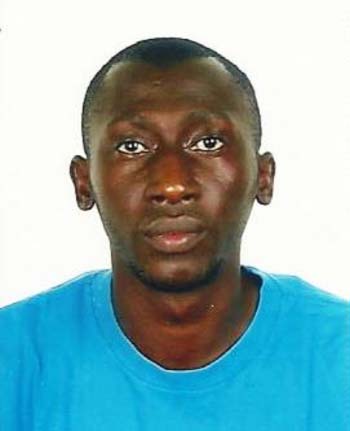 Your Change for a Change (YCFaC), in collaboration with various institutions, Saturday organised a body, mind and spirit health fair 2014 at the Alliance Franco Gambia on the theme: 'Health for All'.
Speaking at the health fair, the country director of YCFaC, Lamin Darboe, explained briefly about the existence of his organisation, saying YCFaC is a resource foundation for under-privileged children and expecting mothers.
He noted that their mission is to make available quality and responsive disease management incentives within communities, through the participation and contribution of culturally responsible groups /individuals with the heart to give back to their communities.
According to Mr Darboe, the organization is out to improve the general health and wellbeing of people, especially children and pregnant women, saying their goal is to prevent the dangers of deadly and yet preventive, controllable health concerns and problems affecting expecting mothers and children by providing them with medical or health incentives, preventative services and health education.
The objective of YCFaC is awareness creation, using innovative strategies and best practices (for example the Malaria Griot project which involves ST the Gambian Dream raising awareness around malaria, and distribution of over 1000 high quality ITNs to needy families in the hard to reach communities and centres); inspiring the younger generation into charitable work by giving back to our communities (for example our birthday initiative - giving instead of receiving); collaboration and partnership with like individuals and groups with similar objectives (with the event showing such collaborations and partnership for the greater good of families, friends, neighbours and oneself all for free, no cost).
Mr Darboe also outlined the commitment of his organization in terms of networks, with various institutions in the country and abroad, adding that since its inception, YCFaC has established registered networks in The Gambia, the UK, France, Sweden and the United States (which alone has five networks).
He also lamented on their past, current and future planned activities, saying that in the last couple of years, "we have been involved in supporting community health care and services  by distributing bed nets for malaria prevention, organizing blood drives, cleansing exercises, sponsoring and conducting seminars, community outreach on mental health, malaria, TB/leprosy and cancer among other health concerns."
Regarding this year's "Health for All" health fair,  Mr Darboe said the fair was the first of its kind (exclusively on health) to integrate and showcase different aspects of health products, services, information and healthcare organizations in The Gambia.
He noted: "We are sincerely grateful that you have answered to our call and most especially the exhibitors who will focus on cardiovascular disease, mental health, sexual transmitted infections, malaria, TB, HIV, vision care, blood donation drives, road traffic accident awareness and other health concerns of our communities."
The objective of the health fair is to sensitize people of different ages and backgrounds on the various health issues, community healthcare concerns and how to address them.
Health fair, he also said, looks at providing health screening, personal health information / materials to fair participants, showcasing the achievements, products and activities of health/health related organizations, and seeking efforts with other organizations on promoting the health of the people.
"It is also out to contribute our quota towards the Government of The Gambia's efforts for the attainment of MDGs on health," Darboe said. 
Read Other Articles In Article (Archive)