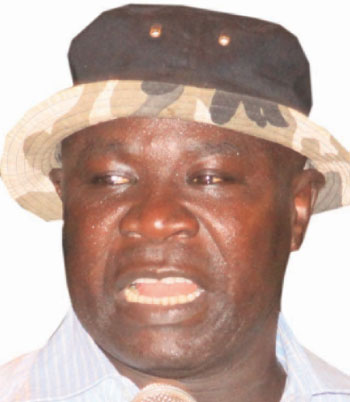 The former mayor of the Kanifing Municipal Council and candidate for the ruling APRC in the forthcoming Local Government elections has dismissed as unfounded, reports of bias selection of APRC candidates, stressing that not all candidates wishing to contest under APRC ticket can be absorbed by the party at a go.
Yankuba Colley, who is also the National Mobiliser of the party, said in an interview with The Point yesterday that unlike the opposition, his party the APRC does not sleep and wake up only when elections are due.
'So they the aspirants must have patience and give chance to one another, because the selection processes has procedures and must pass through sub-wards, wards, constituency, divisional and national levels,' he said, adding that there are guiding principles and the selection committee selects based on the criteria.
In his view, most of the independent candidates and those nominated by the opposition are disgruntled members of the APRC.
This, he said, is due to the fact that the opposition cannot rely on their few supporters to challenge the APRC sponsored candidates.
'We are always prepared and ready for any election including the upcoming Local Government elections and as usual, we will win hands down,' Colley, who will be challenged by Serrekunda Central's Sheikh Omar Saho in the 4th April polls, told The Point.
According to him, the question is not about the level of preparedness, because the APRC as a party, has prepared long ago and is now waiting for 4th April to register yet another landslide victory.
Quizzed about the faith of some supposed APRC militants contesting the elections as independent candidates, Colley said it is their right and is also about democracy.
However, he added, the APRC considers such action as indiscipline and that the party will not condone such as it is against the principles of the party.
'Let me tell you this, the APRC party is not a one-man show; It is a party that has organs and looks into anything based on the principles guiding the party and acts accordingly,' Colley stated.
On his chances of securing a second mandate, Colley recalled that he was elected as ward councillor unopposed in 1992 and since then, he has risen through various positions ranging from deputy mayor, acting mayor and now mayor.
'All these are because of my capability and the confidence people and the party leadership have in me and, because of that, I was selected to contest again,' he stated.
On the reported arrest of independent candidates, Colley said though this is a security matter, being an independent candidate does not give one the licence to flout the laws.
He commended President Yahya Jammeh, the APRC party leadership and APRC militants for having the confidence in him to contest again as a mayoral candidate.
He also called on the electorate to vote massively in the coming elections.
Read Other Articles In Article (Archive)