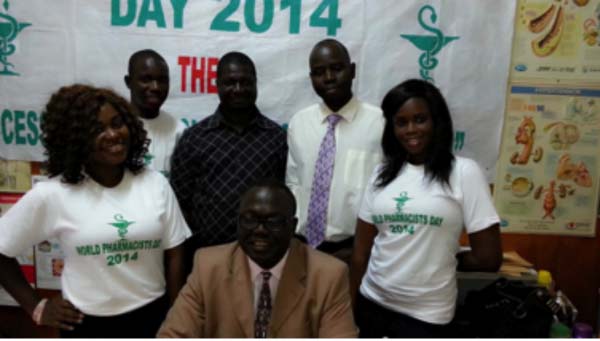 The Gambia joined the rest of the world to celebrate World Pharmacists Day, and the theme for the event thisyear is: "Access to Pharmacists is Access to Health."
Speaking at a press conference held at his office in Banjul, Jimmy Olu Coker, president of the Pharmaceutical Society of The Gambia, said World Pharmacists Day was initiated in September 2009 during the International Pharmaceutical Federation (FIP) meeting in Istanbul, Turkey.
The FIP is the federation of national associations of pharmacists and pharmaceutical scientists in official relations with the World Health Organisation (WHO), he said.
This day in 1912 witnessed the official formation of the International Pharmaceutical Federation at the The Hague.
According to him, the Pharmaceutical Society of The Gambia was established in the early 1980s with three pharmacists.
The society has now grown to a 18 members, and has been engaged in conducting seminars and workshops for pharmacists and other pharmaceutical cadre, in collaboration with WAHO, WHO and MoHSW.
The pharmacy profession is very important in the sector, he said.
"As we all know that after the laboratory investigation and diagnosis, medicine plays an important role in the welfare of the patient. The pharmacy profession has undergone many changes over the past three centuries," he added.
Giving a brief history about the pharmacist and the pharmacy profession, the society's president Coker added that pharmacy is the profession which is concerned with the art and science of preparing from natural and synthetic sources to suitable and convenient materials for distribution and used in the treatment and prevention of diseases.
The word pharmacy is derived from the Greek word Pharmakon meaning medicine or drug, he said.
The physician, dentist and veterinarian may prescribe drugs and primarily he or she is interested in the effect of these drugs in the patient, their therapeutic value and toxicology.
The nurse may administer the drug and be concerned with the dosage forms; route of administration and toxic manifestations but the pharmacists is the only expert on drugs.
Read Other Articles In Article (Archive)